FYI Daily
David Cassidy: A Son's Take on Alzheimer's
Last updated: May 18, 2012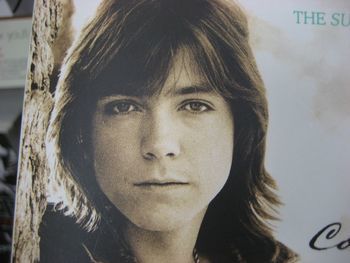 Everyone has his or her own story of how Alzheimer's disease or another dementia entered their family's life, but there are often common themes: First, memory and personality changes sneak up on you. Then there's a crisis, and an "uh-oh" moment. It can happen to anyone -- including former teen-dream TV actor and singer David Cassidy, who's begun talking of his mother's dementia to help raise awareness.
"˜My mother has been in 24-hour nursing care for seven years now, and I'm lucky to be able to afford it, but many people aren't that lucky," the former "Partridge Family" star, now 62, told the UK's Daily Mail. "˜People don't really want to talk about it, but we need to, which is why I'm going to be speaking publicly about it.'
(Coincidentally, Cassidy had been scheduled to perform last month in Miami with the late fellow heartthrob Davy Jones, who died of a heart attack a few months earlier.)
It was Cassidy's son who, after a visit noticed that his grandmother, 88-year-old Evelyn Ward, was "acting really weird." The family began to notice she repeated herself a lot, but because visits and calls tended to be brief, they didn't think much of it. "I guess her husband was covering for her memory loss," Cassidy says.
"˜That's kind of the family problem - feeling that sense of shame, despair and panic when things are wrong. There was that sense of denial," Cassidy told the Daily Mail.
Then he received a call from a hospital in California. His mother had been found in the middle of the road in her nightgown, in the middle of the night. She didn't know where she was. That's when they realized the depth of the problem, Cassidy says.
Two years ago, she underwent a rapid decline. Although she still recognizes him, she can no longer walk or talk.
"It would be wrong to say I wish my mother would pass," he says, "but I wish my mother would pass with dignity. It's so painful seeing her like this. It's such a cruel and debilitating disease."
Image by Flickr user zimpenfish, used under a Creative Commons license.