FYI Daily
Clint Eastwood, 81, Is Still Cool With Getting Older
Last updated: Nov 29, 2011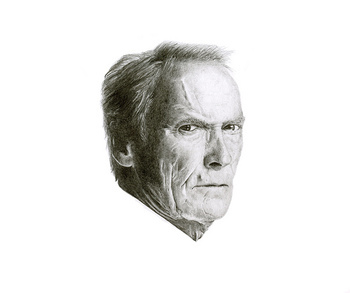 Are you caring for someone who's old enough to remember Clint Eastwood before he became an Oscar-winning director, before "Make my day," before all those spaghetti Westerns, all the way back to his role as Rowdy Yates in TV's "Rawhide" in 1959? They'll know what the iconic actor means when he says, from experience, that it's possible to keep on peaking as you get older.
"I think aging so far has been okay. I think it's good," the 81-year-old Eastwood told lifegoesstrong.com. "A lot of people regret getting older because we live in a society that reveres the beginning. We celebrate the prime of our lives.
"I believe that we have certain primes at different times in life," he said.
The octogenarian (!!!) is currently promoting "J. Edgar," starring Leonardo DiCaprio as FBI director J. Edgar Hoover and Judi Dench as his mother, a movie that Eastwood directed and produced. Armie Hammer ("The Social Network"), who plays his loyal assistant Clyde Tolson, tells how the director was trying to guide his leads to have a fight scene -- so he started punching a friend who he's known since the 1950s who was on the set and they wound up rolling around on the ground. "After having all that fun, I stood up, dusted myself off and said, 'Boys, just do something "¦like that,'" Eastwood told lifegoesstrong.
"I like that as an older person you have less worry than a younger person," he said. "You put in the time. You think, 'What the hell?'"
Then again, it seems like Eastwood/Rowdy/The Man With No Name/Walt Kowalski/Dirty Harry/Outlaw Josey Wales/Mr. Director/father of seven (by five different women) has always lived by that philosophy. And it's worked pretty well for him.