FYI Daily
Celebrate the Ways Steve Jobs Made Aging Easier (and More Fun)
Last updated: Oct 05, 2011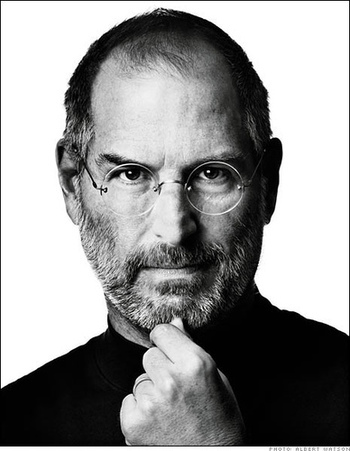 By coincidence this week, just before Apple co-founder, chairman, and CEO Steve Jobs died, the McClatchy-Tribute News service published an interesting article about how a nursing home in Florida had been transformed by some iPads that were brought in. Apparently it was looking things up on someone's iPhone that sparked residents' interest in the first place.
Personal note: I know I loved watching my Dad's face light up as he discovered an iPod loaded with Glenn Miller and Frankie Yankovic tunes; it was still early in his Alzheimer's disease and he played and played with it. The intuitive controls were easy even for him to catch onto.
The article describes some other apps and ways the Apple products are being used by researchers and those who work with older adults to help them. It just seemed like an apt up side to the sad, sad news about Jobs.