FYI Daily
CDC: Most Americans Get Enough Vitamins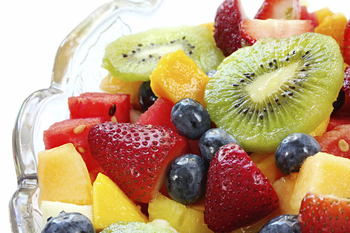 All Rights Reserved
Here's some encouraging news: According to the CDC, most Americans get enough of the key vitamins and minerals in their diet.
Less than 10 percent of Americans, in fact, are deficient in any of the key vitamins studied by the CDC, according to NPR.
Here are some of the exceptions:
Black Americans are more likely to be deficient in vitamin D, which is important for bone health and potentially immune function
Blood concentrations of vitamin D generally decrease with age
Americans over age 40 are more likely to be deficient in vitamins B6 and B12, though those deficiencies are rare
On the other hand, Americans over age 60 have some of the highest concentrations of vitamin A and vitamin E.
Of course, some people may still need to take vitamin supplements, so talk to your doctor if you're interested in starting (or discontinuing) a daily vitamin.
Still, it's always nice to be able to cross something off the collective list of things to worry about -- even if it's just scurvy.