FYI Daily
Caregivers Top List of Most-Stressed, Psychologists Say
Last updated: Jan 13, 2012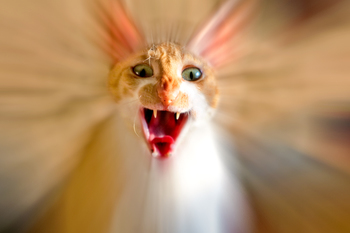 From the Department of News You Already Know All Too Well: Caregivers are among three of the most particularly stressed groups of Americans right now, according to the American Psychological Association's new Stress in America report.
Caregivers are not only more likely to report stress than other Americans; they also report it at higher levels. Caregivers are more likely than the general public to have a chronic illness (82 percent vs. 61 percent) and to rate their own health as fair or poor (34 percent vs. 20 percent). Caregivers also appear to manage stress in less healthy ways than the general population. Caregivers are twice as likely, for example, to report smoking to manage their stress (20 percent vs. 10 percent).
The other highly stressed groups identified in the report: The obese and the depressed. Given that weight control is challenging for caregivers, and given that caregivers are at elevated risk for depression, this means that many caregivers face a triple-whammy of stress.
Among the annual report's other highlights:
One in five Americans say they're under "extreme stress" (rated as 8 or higher on a 10-point scale).

Almost one-third of Americans still mistakenly don't believe stress has an impact on their physical health (31 percent) or mental health (34 percent).

Of those surveyed, 39 percent report their stress has increased over the past year and 44 percent say their stress has increased over the past 5 years.
Quiz yourself: Are you headed for caregiver burnout?.
To help you manage caregiver stress, learn about the supportive resources that can steer you away from burnout.