FYI Daily
Caregiver Stress Isn't All in Your Head
Last updated: Nov 29, 2011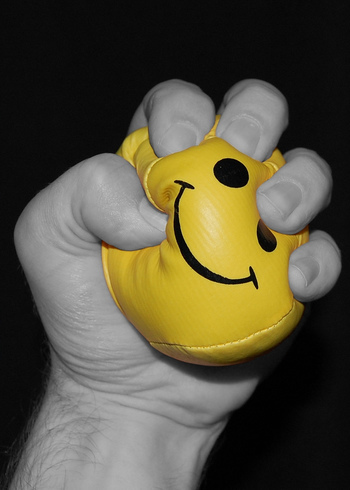 Feeling stressed while caring for a loved one with cognitive issues? Now there's evidence that your body really is having a biological reaction to the job: Caregivers experience higher levels of stress hormones, and those levels rise according to how agitated or restless the person with cognitive impairment becomes, according to research reported by UPI.
The lead researcher, Virginia Tech assistant professor of human development Tina Savia, explains that the more behaviors demand the attention of family caregivers, the less time they have available to tend to home and family workloads. Her work, reported in Journals of Gerontology Series B: Psychological Sciences and Social Sciences, looked at individuals with mild cognitive impairment.
Her team tracked saliva swabs (to measure cortisol, the stress hormone) over seven consecutive days, which were correlated with the caregivers' experiences over those days.
Day-in, day-out caregiving for someone with cognitive issues doesn't allow the opportunity to recover from the stress, Savia says. And that chronic stress, in turn, taxes the cardiovascular and immune systems, as well as metabolic functions. That's why family caregivers are so often vulnerable to getting sick themselves.
Of course, if you're a dementia caregiver (or an MCI caregiver), you already knew all that. But nice to know the science is on your side.