FYI Daily
Can Taking a Walk or Playing a Game Help With Parkinson's?
Last updated: Dec 14, 2011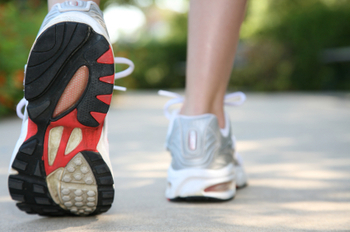 Researchers at the University of Maryland School of Medicine and the Baltimore VA Medical Center think exercise -- either physical or mental -- might help people with Parkinson's stay independent longer.
According to PsychCentral, the researchers plan to recruit 90 volunteers with Parkinson's to walk on a treadmill, play a memory game on a computer, or do both three times a week for three months. The participants will get a memory assessment before the study, after the three months of exercise, and three months after that, so researchers can analyze any short-term and longer-term benefits. In addition, researchers plan to increase the difficulty level of both the walking sessions (by adjusting the speed or slope of the treadmill) and the gaming sessions (by allowing participants to advance to more difficult levels in the game).
Improving memory with a specially designed memory game makes sense, but why the walking?
Karen Anderson, an assistant professor of neurology and psychiatry at the University of Maryland School of Medicine and the lead investigator, noted that exercise can improve memory and executive function in normal aging. Richard Macko, a co-investigator, mentioned that the "consistent, repetitive motion of walking" can help stroke patients build new connections in the brain to compensate for damage.
"Parkinson's patients are eager to know if there's anything they can do to give them greater control over their condition," said Lisa Shulman, another researcher involved in the study. "Mobility and memory are the two key components to preserve independence. If these treatment strategies are found to be effective, we'll learn important new approaches to delaying disability."