FYI Daily
Calls for Help With Eldercare Are Spiking
Last updated: Nov 18, 2011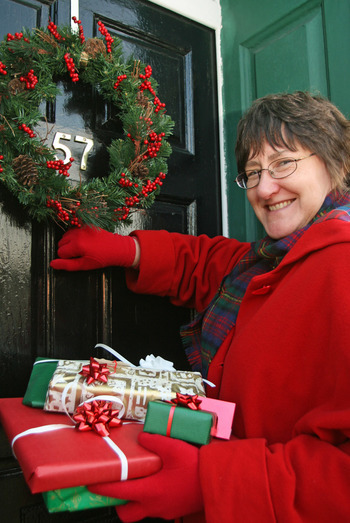 When today's far-flung families gather for the end-of-year holidays, they often become aware of problems with senior relatives that can no longer be denied or ignored. A frail appearance. Memory problems. Basic home repairs left undone. Nothing fresh in the fridge. If this has been your experience, you're far from alone.
Calls to experts by those seeing advice on medical, legal, and financial issues involving aging parents are already up 66 percent this year, according to a new report by the ComPsych Corporation, an international provider of 13,000 employee-assistance programs. The USA Today piece doesn't explain why this is so -- the dismal economy? better awareness? -- but notes that this high volume is bound to be amplified when holiday gatherings bring relatives together, who notice changes. Such calls typically rise 18 percent during November and December.
Typically, adult children say nothing to their parents (or even one another) during the celebrations. But then they start talking afterward, and seeking solutions, says Richard Chaifetz, ComPsych CEO.
He suggests asking yourself four questions during the season's get-togethers with aging loved ones:
How do they look? (appearance)
Is the home in good order? (maintenance and housekeeping)
Are they eating well?
How are their cognitive skills?
See also Caring.com's holidays checklist for aging relatives.
One more good thing to do when you're in town visiting: Stop by the neighbor's house. After you share good cheer, make small talk. Ask for their impressions of how your parents are doing. And be sure to leave your phone number or other contact information, so you can be reached if there's an emergency or if they see anything worrisome.