FYI Daily
Brad Pitt Looking Forward to Aging
Last updated: Nov 17, 2011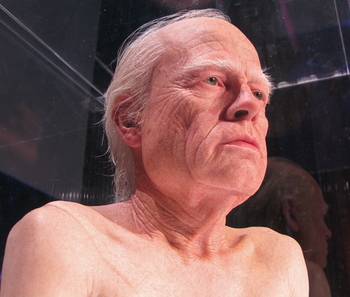 Can't resist a story that combines the words "aging" and "Brad Pitt," can we?
The actor who made his name as the "Thelma and Louise" stud is ready for retirement, according to The Hollywood Reporter -- when he turns 50. Never fear; that's still three years away, and the retirement plans aren't set in stone, he told reporters while promoting his new movie "Moneyball" in Korea.
Work plans aside, the movie star -- who famously aged backward in his Oscar-nominated title role in "The Curious Case of Benjamin Button" -- says he's looking forward to aging.
"With aging comes wisdom, and I'll take wisdom over youth any day," Pitt says.
He also says having kids (six!) has changed him, making him want to take better care of himself over the long haul for their sake.
And more good news for the aging population (everyone but the eternally youthful Pitt): The tail-end boomer (1963) wants to make more films that will resonate 10 and 20 years after they're released and will speak across generations, he says. But first he's starring and producing in "World War Z" -- as in, z for zombies, based on a book by Max Brooks, Mel's son. Seriously.