FYI Daily
Alzheimer's Drug Researcher Becomes a Patient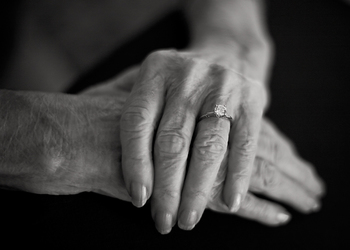 All Rights Reserved
When pharmaceutical developer Rae Lyn Burke began consulting for Elan Pharmaceuticals on ways to improve the potency of the Alzheimer's drug bapineuzumab, no one on the team imagined she'd soon become an Alzheimer's patient herself.
But during the vaccine drug's development, Burke began to notice symptoms of memory loss and an inability to do math in her head as well as she once did, reports The Atlantic. She was in her late 50s. More than a year earlier, she'd lost her sense of smell, which she says is frequently an early sign of Alzheimer's and Parkinson's disease. Her grandmother and an aunt suffered with Alzheimer's but at later ages.
Adding these factors up gave her a bad gut feeling about the diagnosis -- so for a year, she put off a visit to a neurologist for a clinical assessment. After younger-onset Alzheimer's was confirmed, her boss, while supportive, expressed concern about losing research funds if her health status were widely known. She told few colleagues. After about a year, she retired.
Others' awareness of her Alzheimer's makes them treat her differently, she says: "No one knows how functional or capable I am. Therefore there is a tentativeness in their interactions...They don't know what to expect, how functional I will be. In a social situation I always feel as if I am being watched."
With friends and family busy at work, she adds: "I feel much more isolated now."
Still relatively young and capable, she felt frustrated by coping outlets, such as painting or volunteering for animal shelters. She discovered that she did enjoy attending a support group. There, she angrily insisted that "we needed to be militant; we needed to follow the path taken by patients with HIV/AIDS. I had previously worked on HIV as a researcher. I had watched people in ACT-UP requiring to be heard. I had seen how changes had been forced at the FDA. We too could force change if we were being forceful, visible, and demanding."
Burke is now an advocate working with the Alzheimer's Association, lobbying legislators on funding and policy issues. She also hopes to educate the public that Alzheimer's isn't just a disease of the elderly. And from her unique perch as both as a former Alzheimer's researcher and a current Alzheimer's victim, she's passionate about urging families to participate in clinical trials for treatments for the disease.
Bapineuzumab, the drug she helped to develop, is now in Phase 3 clinical trial. Yes, she's a participant.
Image by Flickr user Ann Gordon, used under a Creative Commons license.