FYI Daily
A New Definition of Love
Last updated: Feb 09, 2012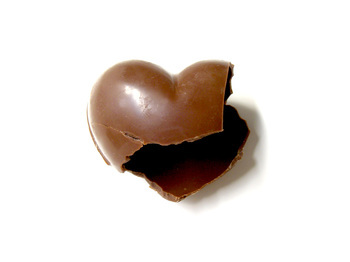 When the person you love is dramatically altered -- by dementia, brain injury, or serious illness -- what then? For most couples, it becomes time for a "new definition of love," say ethicists, clergy, and medical experts in a Religion News Service (RNS) report, appearing in USA Today, The Washington Post, and elsewhere.
Most couples choose to live out the vow, "for better or for worse," these experts say. The struggle with brain-related changes is to find a satisfying way to live within an ever-changing "new normal."
This can be challenging. Take the new movie called "The Vow," which deals with a young married couple whose serious car accident left the wife unable to recognize her husband. Based on a true story, the plot centers on the husband trying to convince her that they're married.
With brain damage such as Alzheimer's disease, one of the toughest challenges is that a relationship is no longer equally reciprocal; it tends to increasingly resemble a one-way street. Questions about Alzheimer's, sexuality, and marriage can be especially fraught.
Some caregivers in dire situations choose different courses. Last month, the Washington Post Magazine ran a sensitive feature about a wife who looked after her husband after he'd suffered irreparable brain damage and cognitive changes following a heart attack at 45, requiring him to live in assisted living. She served as his devoted caregiver throughout the ordeal, and five years later, divorced him to remarry -- but only after making careful arrangements to continue to be an active care partner, along with her new husband.
"There's always an obligation, I think, to keep faith with your spouse but the shape that that can take, morally speaking, can vary," Darlene Fozard Weaver, an ethicist at Villanova University in Pennsylvania, told RNS writer Adelle M. Banks.
Some caregivers lean on faith, and memory, to see them through hard times. Others focus on a shifting sense of what love is and what it means to love. And none say it's easy.
Image by Rev Dan Catt used under a Creative Commons Attribution-Share Alike license.