Dear Family Advisor
Mom is Jealous of Dad's Care Aide!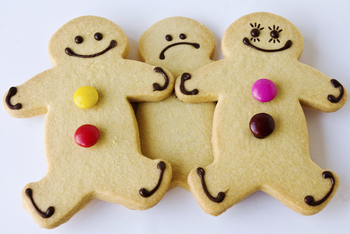 All Rights Reserved
I feel so bad for my mom. After several years of heavy and stressful caregiving, we found Anne (not her real name) about three months ago. She's a great home care aide for my dad. Finally, he's cooperative and smiling again. He has mild dementia and is in a wheelchair after a severe car accident, along with other ailments. She's really amazing with him, which is wonderful to see and so much easier on everyone. He's really bonded with her, and I think he may even have a crush on her.
The terrible part is that Mom feels sidelined, and she's jealous. Although I understand how she can feel this way, I'm in their home a lot and I don't feel that Anne is acting inappropriately. She's a funny, vibrant, and totally professional aide with tons of caregiving experience.
Anne is really trying to include my mom, but Mom now wants to fire her! We really need Anne -- so how do I get my mom to be OK with this situation?
If you can, help your mom shift her perspective. Anne is there for all of you. Your mom won't need to feel jealous if she starts to realize that Anne is there to nurture her as well. You might even need to tell your mom flat-out that she could potentially gain a friend and confidant in Anne. It sounds as though Anne is trying to give your mom time and attention, so you may need to help her see that.
Many spouses feel guilty for not being able to "do it all," and those feelings can manifest in many different ways, including jealousy. It takes time and encouragement to move past those initial feelings of guilt or concern. Encourage her to see the upside of creating a circle of care. Show her the benefits -- she can once again step out to enjoy her friends occasionally, take a well-deserved break, and even pursue some of her own interests. Treat her lunch or take her to get her hair done -- help her do something she's put off for a long time and would really like to do. Remind her that she'll come back rested and refreshed. She may also learn that it's good for a couple to take short breaks from each other; it makes the missing all the sweeter.
But start slowly. Use terms like "Dad's care team" or "Dad's care circle." Your mom may feel more in control if you help her create a system and schedule with Anne. Include other people too, such as neighbors, volunteers, or church members, so that your mom can start seeing Anne as a part of a bigger picture, not as another woman encroaching on her territory. Show her that she's her husband's care coordinator, and help her realize that this role is different from being his wife -- and it's an important role that no one else (including Anne) can take on.
And if you can, help your mom laugh at her husband if he gets a little flirty with Anne. A little is OK. We don't have to feel threatened -- we show our strength and confidence in ourselves and in our relationships when we don't let silly things bother us. It sounds like you're often there when Anne is, so show that everyone can get in the mix -- laugh and kid around yourself. Encourage your mom to roll her eyes if her husband gets a little too whatever. Show her how to rein him back in -- in a way that's not embarrassing. Nudge her to get in there and flirt with her own man! Your dad might enjoy all the extra attention and cheer up even more.
On the flip side, remember that friendly banter is OK and natural, but don't be naïve. There are extreme cases when a care aide has truly undermined a relationship and gained control -- often with a monetary goal in mind. Be savvy and keep an eye on the situation. Expect and create an atmosphere for the best, but be wise and alert for any foul play. Keep an eye on your parents' belongings and financial information; that's just good common sense. Make sure the doors stay open, and be aware if Anne (or any caregiver) is in an area that she doesn't need to be in. We have to protect our elders much as we would protect our babies -- they're both precious and vulnerable on many levels. It's the role of the spouse and family members to protect them in every way.
While I hope this doesn't happen, if your mom can't grow comfortable with this care aide, don't give up -- look for another. But before it comes to that, remind her that many wives can't physically (or even emotionally) care for their spouses. Men tend to be bigger, taller, and, many times, less agreeable to personal care. An outsider is often the best, if not the only, choice.
Jealousy is a normal part of life and relationships, but I hope your mom won't let it get in the way of good help. It sounds as though your parents have found a great care aide who can bring sunshine and support to their lives. Yes, keep healthy boundaries, but help your mom learn to relax and feel that she has a partner in care.