Dear Family Advisor
My brother has become totally dependent on me, and I'm feeling claustrophobic!
Last updated: Jun 28, 2011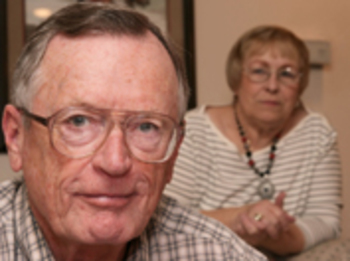 My brother had a stroke last year that has left him paralyzed. I moved back to England, got a job, and moved in to care for him. I wanted to do it, but now I'm starting to resent him. The job isn't a good fit, and my brother calls me incessantly while I'm there. He's also jealous if I go out after work, and he doesn't even want me to invite people over because he slurs and can't walk or eat without help. But I think the real reason is that he wants my undivided attention.
I don't feel like he's doing anything to help himself and that I'm actually hindering his improvement. Now I'm wondering how much I've damaged my own life by coming here.
You were there when your brother really needed you. Your decision to move to another country to care for your brother is a testament to your good heart. It's normal to have a strong reaction when a loved one's life is threatened by illness or tragedy, you reacted quickly, and you know in your heart that you've been a huge help to your brother.
Now might be time to make a new decision, though, and that's OK.
The fact that the two of you are getting on each other's nerves is actually a good sign. If you felt your brother was completely helpless or that his life was in danger, then you wouldn't be frustrated with him. Frustration -- at least between siblings -- often means things are returning to normal!
Your brother is needy because he's scared he might lose you -- not just physically but emotionally as well. If he isn't in a support group already, then get him to one. He needs to see others who are like him: some just starting out on this journey, and others further along. He needs to see that there really are things he can do for himself, that his feelings are completely normal, and that other families are dealing with the same issues.
The fact that your brother wants you with him all the time is something you can use. Use it to get him to do things: go to physical and/or occupational therapy, attend a care-based meeting, visit a church group. Don't give in to his desire for you to be his TV/couch-potato buddy. If he wants to be with you, then he'll have to go to the library, visit the park, get a dog, have dinner with friends. You might not be able to do all this at once, but add new components every few weeks to build up his physical and social stamina.
Meanwhile, don't think that you've somehow screwed up your own life beyond repair. Consider it a fresh start, and don't go back to your old life just because you think you have to. You're not the same person who left last year. Figure out how you've changed and what it is that you want out of life today. Part of you had to want to leave when you did. How could I possibly know that? Because you did it. We're not as selfless as we think. You thought you'd get certain things out of this move -- perhaps you wanted to quit that job anyway, or meet new people. Think back and try to remember the inner dialogue you had with yourself about why it would be a good move for you to go care for your brother. What were you hoping to get out of it? Have you achieved any of that? You might not have been able to voice it at the time, but your actions show that you were eager for a change. Embrace that change now and see where else it might lead.
If you could walk out that door today, and you weren't tied to your old house, old job, and old friends, where would you go? If your brother weren't challenged by the stroke, would you want to stay if you could live nearby instead of with him? Start asking yourself some freeing questions. Wherever you wind up isn't the point so much as that you recognize that you can choose.