Dear Family Advisor
Mom Refuses Help From Home Aides, But She and Dad Really Need Assistance!
Last updated: Nov 15, 2011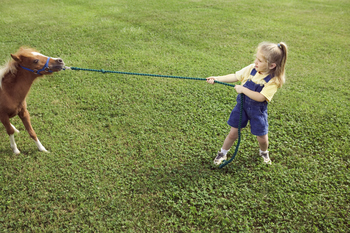 Mom is Dad's primary caregiver, and she clearly needs help with his care. Both my parents are in their mid-eighties and still living in their own home. Dad's a big man and needs assistance in the shower and with dressing (he has severe arthritis and now dementia).
I suggested to Mom that we siblings pitch in and get some home health aides to come several times a week to help with the more difficult chores. You would have thought I suggested Dad take on a second wife! She got defensive and said they're doing just fine and I should mind my own business -- and that "no stranger is coming into our home and taking over!"
It turned into a big blow-up, and now I'm sorry I mentioned it. I think Mom feels that I should do more, but I have a bad back myself and I'm the only adult child who lives nearby.
How do I approach Mom about getting the help they both need?
So many spouses and families try to face caregiving alone, and they wind up completely overwhelmed. You might not be able to reason with your parents as to why additional assistance is not only necessary but could make their lives so much better. But being a caregiver (or a caregiver of a caregiver) often means being a bridge and smoothing out the rough or uncertain patches.
Start by being careful of the language you use. Perhaps your mom doesn't like certain buzzwords, such as help. Maybe assistance isn't as threatening. Try to notice what riles her and alter your approach accordingly.
Next, approach the idea as a "just try it" measure. Perhaps you and your siblings could present it as a birthday or holiday gift that's nonrefundable. That way she might as well accept, say, three days of assistance. Don't bring up the idea that it could turn into a more permanent situation. If possible, interview some candidates yourself to try to find the best fit for your parents. Make it pleasant and easy for everyone involved, and be there yourself on that first day, to help ease the feeling that your parents are alone with a stranger. Keep it to just a couple of hours so that your mom doesn't feel invaded.
Being there doesn't mean hovering; let them make their own connection. And know that your mom may need to vent a little about opening her home and her life to someone unfamiliar. She doesn't have any way of knowing yet how wonderful a home aide can be. She can't yet see that she could gain a friend and confidant as well as give up the heavy load of so many caregiving duties. She doesn't know that home aides, who have thousands of hours of experience in dealing with behavior issues, confusion, and home care management, might get your dad to do things family members can't -- like bathe, take meds, do physical therapy, and so on.
After the initial trial period is up, though, your mom may see the benefit of some help. For your part, make excuses for just one more day. Use the fact of your back pain or some other ailment or time constraint to convince your parents that they're just going to have to accept a home aide because you -- and they -- can't do it all. As long as you pick up the slack, your parents won't agree to home help. But the fact is, even a village can't do everything that needs to be done!
If you can get your mom to agree to help for "just a little longer," then begin to look hard for the right person. In my experience, some of my mom's aides were angels and others were just so-so. Don't settle for so-so. Call the agency and keep trying until you find a good fit -- and don't be surprised if that fit doesn't match the profile you expected. Most home health aides are used to resistance and have a real calling that goes beyond just doing another job. Connecting with a family is something they take pride in, and it can be amazing to see how they bond with people they care for.
And when you find someone your parents like, treat them well! Home care is hard, even when you love doing it, and most aides aren't paid well, so find additional ways to show how much you appreciate them.
Finally, keep a good eye on your mom. Long-term caregivers can slip into depression, take too many pills to sleep, and not go to their own doctor appointments. So use the time that a home aide is there to dote on your mom a bit. Take her for her annual checkup, and then treat her to lunch or a pedicure, or stop by the library. The point of having additional help is not only to help your dad but also your mom. Encourage her to reach out to other caregivers and friends. Caring.com has some excellent resources on Alzheimer's care, plus caregiving groups so people can glean wisdom and camaraderie from fellow caregivers.
Sometimes we don't know (or can't admit) what we need, and we resist the very people who can help the most. Do all you can to ease your mom into home help. It will allow your parents to stay home together and enjoy the precious time they have.