Dear Family Advisor
Caring for my mother-in-law has taken over our lives and home!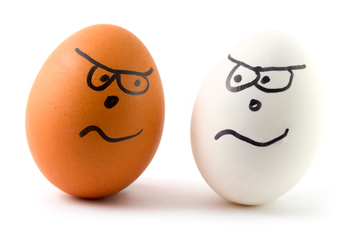 All Rights Reserved
Six months ago we brought my husband's mother into our home. She's a widow, has a heart condition, and was recovering from a hip replacement at the time. The move was presented as a temporary situation, but since then moving back out hasn't been mentioned.
The moment she arrived, she completely took over. She criticizes everything about our lives, from what time we take out the garbage to my relationship with our daughter and granddaughter to what television programs we watch. My husband cowers. We don't feel like a couple anymore and rarely get time alone. He goes to play golf or heads down to the shop (he's retired but owns a mechanic shop in town), while I'm stuck caregiving her all day.
I realize that she'll need our assistance later, but she really has recovered enough for now and could live nearby. How can I bring up that possibility to her and to my husband? I want my life back!
One of the most complicated decisions to make is when to commit to full-time caregiving. Start too soon and you may burn out too soon. Start too late and you have to jump into a situation that has already taken many twists and turns. You're wise to realize that caregiving can be temporary and will come again but that everyone will fare better if they live independently for as long as possible.
Now, here's the tricky part. I'm glad you said "I want my life back" to me, but you might not want to share that as vocally with your husband and mother-in-law. They may see your motives as being entirely self-serving when they're not. Your marriage and your health will most certainly benefit, and even your mother-in-law will be happier and healthier by continuing to be in charge of her own life.
You sound resentful. That's utterly normal, but it's toxic. It's time to be proactive, and you've got to be willing to do what it takes to change your situation. So be "meek as a lamb and cunning as a fox" and keep the conversation on why your mother-in-law would do so much better close by -- and assure her that you'll make sure all her care needs are met.
Notice my language -- I didn't say you would do it all. You don't need to. She'll actually do much better having various people in her life: home aides if necessary, church members, neighbors, old and new friends, someone who can help out with occasional housework or personal care. Many studies show that women tend to fare better in old age because they're more socially active, so wanting your mom-in-law to have other people in her life isn't selfish.
How do you get her to "move on down the road"? Don't make it too perfect at home. Get busy with your own life. If there are dishes in the sink, then she can either do them or wait till you can. If the trash isn't out by a certain time, then she can either take it out or nag her son about it. Let her complain. Once you really believe, deep down, that this is the best decision for everyone, it will become much easier to move in a forward direction, and many things will likely fall into place.
If her comments really bother you, ask yourself why you care what she thinks of you. We all want people to like us, of course, but I've learned that sometimes that price is just too high. After many years of married life, I've come to see my mother-in-law as just a woman, like me. She's loved her family and made plenty of mistakes along the way -- just like me. It's wonderful that I can finally be comfortable with her and with myself. It wasn't always that way.
Your mother-in-law is probably griping because it makes her feel needed -- you can't do it right without her -- and because it's easy to get in a "stinkin' thinkin'" rut and not realize that every word coming out of her mouth is negative. Plus, we can't forget that jealousy isn't just a childish emotion: You're her son's gal, and many mothers never fully let go of their sons.
Plan lunches out with friends, volunteer at a local charity, and make sure to enjoy a movie date night with your husband. Don't shun your mother-in-law; she's lonely and bored, and all of us get that way sometimes. Be kind and pleasant when you're at home, no matter who is or isn't there. It's a good habit to make your home a haven for everyone. I'm just saying that it isn't necessary to be her full-time caregiver or her social committee.
When you do have that talk with your hubby, say it with love but be firm. He's stuck in the middle, so don't expect him to be 100 percent on your side. But remember, you're holding the ace: Healthy men need a wife more than a mother. So be a wife. Invest in that relationship. Be affectionate, playful, talk about your future together, make it more fun and flirty to be together, and your husband just might pack up his mom quicker than a wink!
Also, do your homework and look for some good living possibilities before you show them to your mother-in-law. Make sure she's surrounded with lots of support and amenities that make life easy and meaningful. Condos are more reasonable than ever, and there are some great retirement communities out there. She could have a whole new life ahead of her and not even know it.