Caring Currents
Your Parents' Estate: Not a Windfall Anymore
Last updated: Jun 27, 2008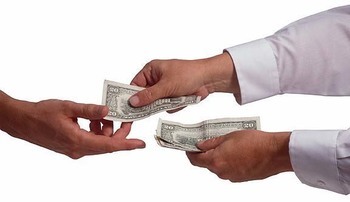 If you haven't bothered to start saving because you're counting on a fortune (large or small) from Mom and Dad after they go, it may be time to think again.
Unlike previous generations, most of us shouldn't expect too much in the way of an inheritance, according to a post in the New York Times personal finance blog Your Money: "8 Reasons You Should Not Expect An Inheritance."
Our parents are living longer and are faced with astronomical health care expenses, blogger Ron Lieber says, pointing out that many seniors are also draining their home equity through reverse mortgages to pay for medical and monthly bills. The upshot of these developments is that there will be little for them to pass along to the next generation.
Other reasons Lieber believes your parents may have little to leave you in their will include:
Medicare and Social Security face likely cutbacks.
Divorces drain wealth that could be passed on.
People prefer to transfer wealth while they're still alive by helping with college expenses for grandchildren or home mortgage downpayments.
What does this mean for you? Well, after you put away the Ferrari brochures and give up the dreams of a second home in Aspen, start assessing your parents financial situation. Can they pay for long-term care if the need arises? Do they have Long Term Care Insurance? You can also check out these resources for additional information and help:
You also need to make sure that you're actively planning for your own retirement and long term care needs, because it's increasingly unlikely that you'll be living off whatever inheritance does come your way.
What about you? Are you expecting a windfall when your parents pass away, or do you think they'll have spent the bulk of their assets before they die? Are you happy about the state of their estate?
Image by Flickr user Shirley Two Feathers, used under the Creative Commons attribution license