Caring Currents
Are You Worried Sick About Your Parent's Heart Disease?
Last updated: Mar 24, 2008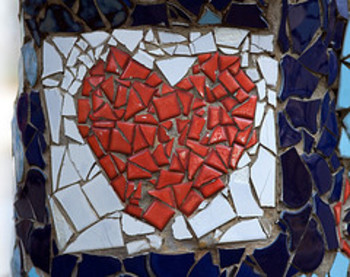 Caring for a family member with heart disease may increase your own risk of cardiac problems, according to a report at the American Heart Association's 48th Annual Conference on Cardiovascular Disease Epidemiology and Prevention.In a study of 501 family members of patients hospitalized for cardiac problems, researchers found that those who provided most or all of a heart patient's care were at a greater risk for heart disease than non-caregivers. They also found that caregivers who reported a higher level of psychological strain were more likely to suffer from depression, a condition that other studies have linked to heart disease .So what does this mean for you? As if you don't already have enough on your mind, now you have to worry about your own heart? The senior author of the study suggests that you think of this as an opportunity to start taking better care of yourself, but squeezing that into your already packed schedule may seem impossible.I found some tips and tools from the American Heart Association that might make it easier to take the first steps towards better heart health:• Try these suggestions for squeezing more exercise into your day.• Use My Grocery List to create a shopping list of AHA-certified heart-healthy foods in minutes.• Too busy to cook? Refer to these tips for making heart-smart choices at restaurants. How about you? Are you able to find time to exercise and eat a healthy diet? If so, how? I'd love to hear your thoughts and advice.
Image by Flickr user David Goehring used under the Creative Commons attribution license.