Caring Currents
World Alzheimer's Day and Why People With Alzheimer's Need It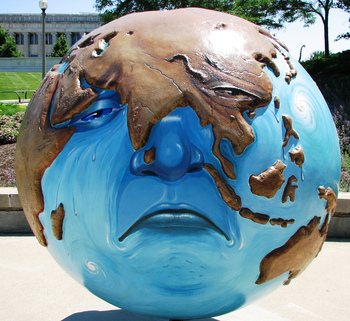 All Rights Reserved
On World Alzheimer's Day, Tuesday, September 21, most people with Alzheimer's disease won't be able to participate in an Alzheimer's Association Memory Walk. But they directly benefit from events like these being held around the world.
That's because World Alzheimer's Day events are meant not only to raise funds for research but to raise awareness about Alzheimer's and people with Alzheimer's disease. That makes this World Alzheimer's Day an opportunity for each of us to think about what messages we'd like to give to those who aren't yet affected by this living tragedy called Alzheimer's.
So here are three facts about Alzheimer's that I want the whole world to know:
1. Alzheimer's is not an inevitable effect of aging.
Senility doesn't strike everyone; it's a terrible disease. In a generation, much has been done to change this old public misperception. The fitting theme of World Alzheimer's Day this year is "Dementia. It's time for action." What action would you like to see?
2. Scientists still aren't sure what causes Alzheimer's disease.
That makes funding research and clinical trial participation an imperative, because we're frankly less close to a cure than many people wish.
3. What people with Alzheimer's need most are caring people and caring resources.
A cure would be nice. But a more realistic, immediate, and achievable goal is to make coping resources available to all people with Alzheimer's and every caregiver, in every community. The love and caring most of us have in spades. The hands-on help for the relentlessness of this condition that kidnaps our loved ones out from under us is what we could all use more of.
What three things do you want the world to know about Alzheimer's on this World Alzheimer's Day?