Caring Currents
What the Financial Meltdown Means for You and Your Family
Last updated: Sep 26, 2008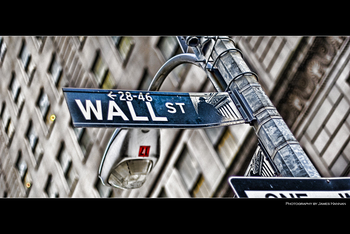 With the relentless beat of bad financial news coming at us every day, it wouldn't be surprising if you started eyeing your mattress as the safest possible investment vehicle for these turbulent times.
But before you start slashing open that Sealy, take a deep breath and assess where your finances -- and those of your parents or other family members -- really are. For most people, now is probably not the best time to cash out. But in light of the market meltdown of the past few weeks, it does make sense to take a moment and scrutinize your family's financial situation and re-assess your investment strategies.
Newsweek this week asks "How Worried Should You Be?" According to the article, investors should:
Keep their money safe in conservative, guaranteed investments like money market deposit accounts and government backed Treasury notes. Keep any money in bank accounts under FDIC insurance limits -- usually $100,000 -- to ensure that the money will remain secure in the event of a bank closure. You can check to make sure that your money is FDIC guaranteed by visiting their website.
Double check insurance policies in light of the troubles of insurance giant AIG. Although  AIG subsidiaries like 21st Century and American Life Insurance Company are in better shape cash-wise than their parent company, it's still a smart idea to shop around and make sure your insurance company is not only solvent but top-rated. You can check your insurance company's rating and balance sheet at the website for the National Association of Insurance Companies.
Keep an eye on investment fees and pay down debts wisely. Now may be a good time to consider switching to a discount brokerage, for example. And if you're paying down your debts, start with high-interest credit cards rather than low-interest mortgage payments.
The AARP is echoing the "don't panic" advice in an article on their website aimed at retirees, "A Market in Distress." Financial planners cited in the article advise older investors to start looking at conservative options that will still offer reasonable access to cash, like CDs, annuities, and conservative stocks that pay dividends.
Among other advice, the AARP recommends that its members maintain a balanced portfolio, which breaks down to" "50 percent in dividend-paying equities such as stocks; 25 percent in interest-paying investments such as bonds; 15 percent in income-producing real estate investment trusts; up to 5 percent in gold reserves or precious metals, since they tend to do well in times of inflation; and the rest in commodity, energy, or natural-resource funds."
If you or family members are nervous about finances amid the market meltdown, now may be a good time to meet with a financial planner well-versed in elder issues. You can find a certified financial planner in your area at the Certified Financial Planner Board of Standards website.
Photo by Flickr user Say Fromage, used under the Creative Commons Attribution License.