Caring Currents
What Is Hospice?
Last updated: Sep 24, 2009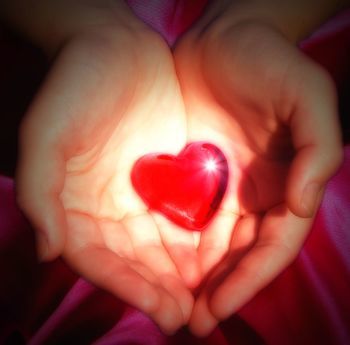 Hospice may be the best-kept secret of the American healthcare system. Although you hear the word more than you did a generation ago thanks to a growing hospice movement, myths and misconceptions abound about this form of end-of-life care. Even health-savvy, well-educated people are confused.
I know this firsthand. Because of a strange coincidence, I've been having endless conversations about hospice lately. There I was, interviewing hospice nurses, palliative care doctors, and grieving survivors for a work project, when the topic suddenly became personal for me this week ""- again.
Two years ago my mom ran out of treatment options just a week after being diagnosed with cancer. When she was referred to hospice, someone in our numbstruck family asked, "What is hospice anyway? Is it in the hospital?" We became grateful fans of this compassionate care approach when Mom spent the last two weeks of her life as a hospice patient in the comfort of her own home.
Now it's déjà  vu as the H-word has re-entered our vocabularies as a possible option for our failing dad.
So I started jotting down the misconceptions I've heard so far:
Hospice myth #1: You don't need hospice until the person is about to die any minute.
Hospice is designed to provide comfort care for someone thought to have about six months left to live. (Some providers say 6 to 12 months.) But in most cases, hospice is begun at the tail end of life ""- with just days to go -"" which is fine, but doesn't allow the dying person or the family to benefit from the full range of help available (including home care, medical supplies, nutrition support, religious support, psychological services, and more). My mother adored her hospice help and came to lean on them, and as family we learned so much about what to do and what to say.
Some research has indicated that people who begin hospice early wind up showing a short-term improvement in their condition, and then live slightly longer than people who engage hospice services late.
Even if you aren't certain whether "it's time," and a physician hasn't brought the subject up, it's worth checking out this valuable option. Knowledge is power -- and comfort.
Hospice myth #2: Using hospice means waving the white flag of surrender "" and we'll never surrender!
This is the other major, pervasive block to using hospice, and it's so understandable. Death is not an option in the American healthcare mindset "" never mind that it happens to all of us. Unfortunately this approach can sometimes mean that one's final days are spent in an uncomfortable blur of tests and treatments rather than in a peaceful, pain-free setting surrounded by loved ones.
Hospice doesn't mean you're giving up on life. It doesn't mean you're abandoning hope for a miracle. It doesn't mean the ill person no longer finds meaning and purpose or value to each day.
So what is hospice, and what does it mean? It means that the person has reached a point where to preserve qualify of life in the face of a terminal illness (defined by a physician as having a probable 6 to 12 months left), care is being switched from cure-based to comfort-based.
And if the person improves, or lives longer than six to 12 months? Everybody's glad. You can leave or re-enter hospice.
Hospice myth #3: Once you know the person is terminal, there's nothing that can be done anyway.
There's plenty that can be done by a hospice team, trained professionals from various disciplines: Providing palliative medicine so the dying person isn't in discomfort or pain, tending to special nutrition needs, offering care for basic comforts (avoiding bedsores, bathing), teaching families how to manage daily care and what to watch out for, helping the person deal with the emotional issues of dying, helping the families cope with care and grief.
One little known fact: Family hospice support continues for up to a year after the hospice patient's death.
Hospice myth #4: "I want my parent to die at home, not at the hospice."
Family hospice care can be provided at home or in a special hospice setting. It's a service and an approach ("hospice care"), not a place ("the hospice").
Hospice myth #5: Specialized care is too expensive for us.
This is one form of specialized medicine that's covered by Medicare! [Medicare coverage of hospice care] (https://www.caring.com/medicare_information/medicare-coverage-of-hospice-care) is available under Plans A and C.
Hospice myth #6: Hospice is just for cancer patients.
Nope. It's not a form of treatment, it's a form of end-of-life care, no matter what disease or health condition is bringing that life to a close.
It will take a mighty PR campaign to change these entrenched views ""- or more and more people having firsthand experience with the good, and less good, ways that death can unfold.
 
CARING RECOMMENDS
Enter your zip code to find hospice near you: