Caring Currents
Vision-Impaired Can Enjoy Walking and Reading With New Tools
Last updated: Jul 23, 2008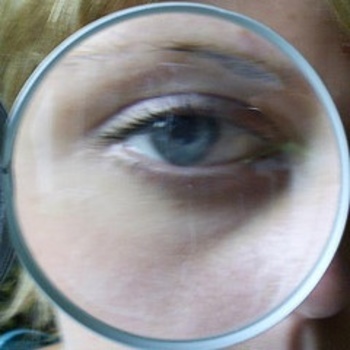 Toward the end of her life, my mother was severely vision impaired. A bad fall damaged one eye, leaving her unable to focus well (a necessity for reading) and with such poor depth perception that she couldn't see curbs and other changes in elevation. After a few bad falls, she became afraid to venture outside without help, giving up her beloved neighborhood walks.
One of my biggest regrets is that I didn't explore the option of low-vision aids that might have allowed her to enjoy reading and walks -- two of her greatest pleasures -- more often in her last months. So I was intrigued to see reports about the innovative new tools demonstrated at several low-vision conferences this spring and summer.
If your parent could do with a bit of inspiration, maybe the two of you could check out Sendero's cute travel blog with pictures of visually impaired Sendero users navigating their way through the English and Austrian countryside.
Image by flickr user izzie_whizzie used under the creative commons attribution license.