Caring Currents
Getting to the Heart of Recent Diabetes Findings
Last updated: Jun 17, 2008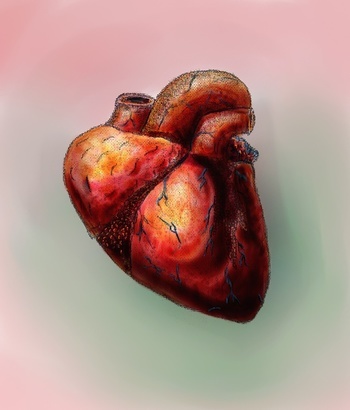 What to make of the mixed messages about heart health from three type 2 diabetes studies that generated big buzz at the annual meeting of the American Diabetes Association in San Francisco last weekend?
These large-scale studies investigated the value of lowering blood glucose levels more aggressively than is typically recommended, in an effort to ward off complications like cardiovascular disease. Prior to the study findings, the conventional wisdom on strict glucose control was that the lower the A1c test reading the less likelihood of heart trouble.
But earlier this year investigators on the National Institutes of Health ACCORD study reported that folks in the intense treatment group had a 22 percent higher risk for heart attack, and that arm of the study was promptly halted after 54 more deaths in that group.
Last week, the ADVANCE study researchers from Australia reported finding that intense blood sugar control reduces the risk of kidney complications by 21 percent. Unlike ACCORD, the study didn't find an increase in heart-related deaths, but neither did it find any added protection against heart disease.
Then the scientists on the Veterans Affairs Diabetes Trial weighed in: A major predictor of heart attack or stroke in their study wasn't high blood sugar but hypoglycemia or severely low blood sugar.
So do these seemingly contradictory findings raise red flags about the current thinking in type 2 diabetes treatment?
No, say experts. For starters, though similar, the studies aren't the same. Variable factors such as health, weight gain, different drug combinations, and potentially even dropping blood sugar levels too low , and too fast , may all have been factors in the early deaths reported from the ACCORD trial.
In the meantime, people with type 2 diabetes need a comprehensive approach to controlling risk factors for heart attack and stroke, including keeping blood pressure, cholesterol, and triglyceride levels in check.
As with other complex, chronic conditions, it may turn out that no single treatment formula is best for every individual with diabetes. Here's what isn't in dispute: Healthy eating and physical activity remain the first line of therapy for everyone with the disease.
Image by Flickr user brick red used under the Creative Commons attribution license.