Caring Currents
Dementia Caregivers: You Really Ought to Talk About It
Last updated: Apr 11, 2008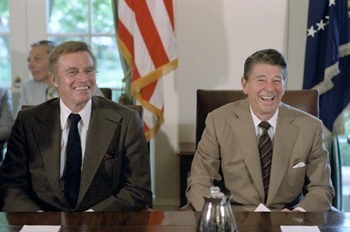 If it seems like a new dementia or Alzheimer's preventative measure is heralded every week, well, that's not true. It's more like two and three a week. Coffee . Wine . Fish oil . Avoiding diabetes . (That's this week's round-up.)All intriguing findings… but not very practically useful if your parent already has dementia.   In that case there's something you may need more than fish oil: Therapy . A new nine-year study by the University of Minnesota School of Nursing finds that individualized, long-term counseling reduces the burden on dementia caregivers and cuts their depressive symptoms ( depression also fingered as a Alzheimer's risk factor).Providing care to someone with dementia is so hard that you really do need a hand. And an ear. Yet caregivers often reject outside support, say social workers. Speaking at the 2008 Aging in America conference, psychologist Barry Jacobs, author of The Emotional Survival Guide for Caregivers , cited three reasons why:
Denial ("I can handle everything, there's no problem!")
The stigma   ("Therapy is for really messed up people")
Self-reproach about the ambivalence they feel toward caregiving. ("I'm glad to care for Mom but man, some of it is not pleasant -- and I feel guilty about feeling that way, which I don't want to admit to anybody .") Even those who are glad to do it may feel guilt about not loving caregiving's unpleasant sides.
Maybe also a feeling things aren't too bad yet? (Best not to wait til the crisis point.) Or not knowing where to find a therapist? (One starting point: here .)
Related reminder: Thanks to You Tube for this video of the late Charlton Heston and his wife after they announced he had symptoms consistent with Alzheimer's. Nancy Reagan (who of course was primary caregiver for President R.) was the first person who called  them -- and she mostly wanted to talk to Mrs. Heston. To offer support.
"What can't be cured must be endured."  -- Charlton Heston (Oct. 4, 1924 - April 5, 2008)
White House photo, courtesy Reagan Library, PD