Caring Currents
The First Money Conversation: How to Make Sure It Goes Right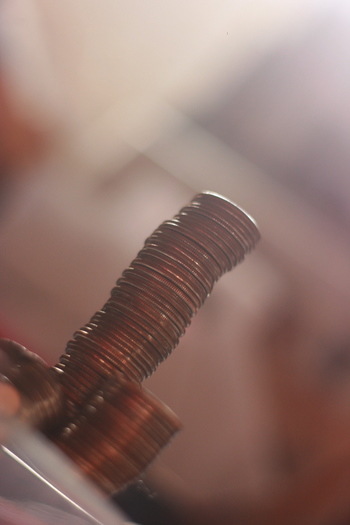 All Rights Reserved
I still remember how much dread I felt the first time I broached the subject of finances with my mom. I'd seen a stack of unopened bills by the phone, and after quietly peeking at a few of them, i realized they were alarmingly overdue.
Of course I went about it all wrong. I asked -- with an edge of panic in my voice -- what was up with the unpaid bills, which put my mom on the defensive and made her feel criticized. She grabbed the bills back, insisting she could handle her finances without help, and we were right back where we started.
So what might have been a better approach?
The best way to start off the money conversation, experts say, is to offer your help in a way that avoids putting your parent on the spot. You might say something like, "It's important for me to understand your finances in case I need to step in and help out in the future," Or you could frame it as a question: "What would be the best way for me to help you with your finances if something were to happen to you?"
Avoid coming across as patronizing or controlling by telling your parent what to do, say Sharon Burns and Raymond Forgue in their useful book, How to Care For Your Parents' Money While Caring for Your Parents. Instead, ask questions in a way that respects their independence;
"How would you like me to handle this?"
"What can I do to help?"
"What would make things easier for you?"
Once you get the conversation started, you'll need to ask more specific questions about your parent's finances in order to get a clearer picture. Here are some ideas for questions to ask.
If you're struggling with how to have the money talk, you're in good company; according to the AARP Public Policy Institute, there are as many as 38 million of us right now caring for a parent, in-law, or spouse.
And whether it's helping pay the monthly bills, sorting out an insurance problem, or checking into the security of retirement funds, money management is often the first-- and one of the most important--tasks caregivers take on.