Caring Currents
Technological Advances Keep Seniors Safe on the Road
Last updated: Sep 23, 2008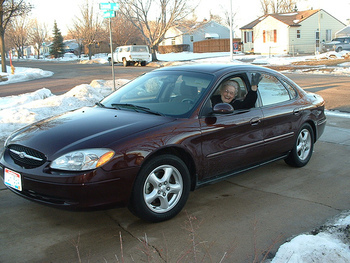 As anyone who's ever had to ask their parents to turn over their car keys knows, losing the ability to drive can be traumatic for elders, and can even precipitate an unwanted move to a retirement home. Those of you who've dealt with this, or just worried about it as you've watched your parents inch their way out of a parking place, should be heartened to learn of a flurry of futuristic developments aimed at keeping seniors safe on the road -- which will likely mean they can stay in their own homes longer, too:
 Researchers at Carnegie Mellon University are fine-tuning an "autonomous vehicle" that can navigate city streets without the aid of a human driver. Not only did Carnegie Mellon's "Boss" model just beat out rivals from across the nation in a defense-sponsored obstacle course on an abandoned military base, the director of the team that developed the car is thinking ahead not to the next war but to the next phase of life for graying drivers. "There's a tremendous wealth of wisdom and knowledge in the elderly," Chris Urmson was quoted as saying the day after his team took home the $2 million prize. "If they can't drive to see their family and friends, we lose that as a society. If they could come out of their house, get in an autonomous car, and say 'Take me to my grandson's house,' that would really be something. We're working on it. It will be a little while, but it's coming."
While Urmson and his team in Pittsburgh perfect the Robocar, in Japan -- where 20 percent of the population is over 65 (the same percentage anticipated in the U.S. by 2030) -- automaker Nissan is planning the sedan of the future by outfitting engineers with special suits that simulate the conditions of aging -- goggles that dim their eyesight, shoes that throw them off-balance, casts that stimulate arthritic stiffness and even a two-inch thick waistband that mimics the sagging belly that makes getting in and out more difficult.
Meanwhile, in Tokyo, Professor Ryuta Kawashima, who helped develop (and whose avatar is featured in) Nintendo's popular "Brain Age" games, has teamed up with Toyota to develop smart cars that would measure an elderly driver's baseline habits and then, if there was an abrupt change -- such as unanticipated acceleration -- slow the car automatically to compensate.
Back in the U.S., General Motors researchers are working on a windshield that uses lasers, infrared sensors, and a camera to produce an an enhanced image of what's happening on the road, allowing older drivers with deteriorating vision to remain alert to what's around them, and laser-highlighting things they really need to see -- like a person stepping out in front of the car, or the side of the road on a foggy night.
Most of this high-tech gear is not yet available, but the timeline looks good -- researchers say to expect it in the next 10-20 years, which is right around when we can expect the coming age boom to collide with a shortage in senior housing. Mix that with our elders' stated to desire to remain in their own homes as long as possible, and anything that gives them a shot at preserving their autonomy -- including Jetsonesque robocars  and James Bond windshields -- is worth taking seriously.
Photo by Flickr user onastick, used under the Creative Commons Attribution license.