Caring Currents
Easy Money
Last updated: Mar 21, 2008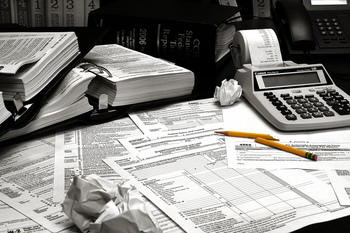 Starting in May, taxpayers will start eagerly looking for their rebate checks in the mail. But some of our parents won't get their check for one simple reason: They haven't filed their taxes in years and don't know that they need to do so in order to get their rebate check.
Blogger Deirdre Wheatley of the You and Yours Blawg reminds us that many low income and retired people don't file yearly federal income taxes. But if they make $3,000 a year -- whether it comes from earned income, Social Security, or Veteran's benefits, among other sources, they may qualify for the minimum rebate of $300 for individuals and $600 for couples (most other taxpayers will receive up to $600 for indivdual filers and $1200 for couples.) The only catch? They have to file a return this year.
If your parent hasn't filed in years but doesn't want to miss out on our government's little gift to taxpayers, here's a few tips from Wheatley to help them with the process:
You can get your parent a 1040 form at your post office, local library, or www.irs.gov
If your parent doesn't normally file a tax return, write "stimulus payment" on top of the tax form they file.
Supplemental Security Income, or SSI, cannot be used to count as qualifying income in order to get this economic stimulus rebate.
Seems like an easy enough way to earn up to $600, right?
Image by Flickr user Bob Townsend, used under the Creative Commons attribution license.