Caring Currents
Parents Are From Venus, We're From Mars
Last updated: Mar 05, 2008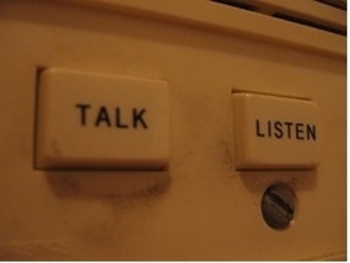 Home Instead, an international franchise offering services to help seniors live and age at home, recently released a guide aimed directly at something we don't want to talk about: Why we can't talk to our aging parents about their tough end-of-life issues.
It's quaintly dubbed the 40/70 Rule--a warning that once you reach age 40 and your parents turn 70, like it or not, it's time to have those tough talks about their finances, health, ability to age at home, and wishes for final arrangements. Even if those ships have sailed, agewise, you can get an immediate assessment of your "conversational relationship" with your parents by taking a 15-question test. A summary of your situation arrives soon after you press the button recording your answers.
The quiz isn't as hokey as it might sound. And for many of us, it's a mind-opener. Maybe dad's not confiding his fears about not having enough money because you threatened to take over his checkbook last time he paid the credit card bill late. Perhaps mom remains mum on her curiosity about senior housing because you got so teary-eyed about "the family home" last time she broached the subject.
Steps you can take to help improve communication with your parents at once:
Next conversation, give new meaning to the 40/70 Rule by vowing to listen to your parents more than 70% of the time, talk no more than 40%. Bear in mind that their aging issues are more about you than them.
If your parents are mobile, make the time to take a walk together--or spend some time outdoors, with nothing on the agenda. It's surprising how the literal acts of going forward and airing yourselves out together can serve to do just that for the big issues at stake.
Different approaches to breaking bad communication patterns will work for different sets of parents and children. What's worked for you?
Image by Flickr user wrestlingentropy used under Creative Commons attribution license.