Caring Currents
Should Cancer Patients Take a Chemo Vacation?
Last updated: Mar 03, 2008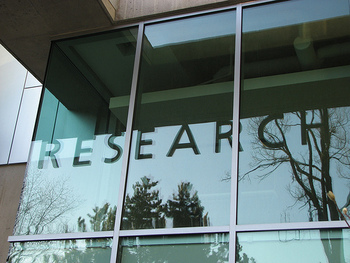 Most news headlines about cancer treatment trumpet a new drug or treatment option, so last week it was a rare sight to see the journal Cancer reporting a study by Tomazs Beer of Oregon Health & Science University about the benefits of taking a break from treatment.
Talk to men with advanced metastatic prostate cancer, and you'll find this the best news they've heard in a long time. Chemotherapy is terribly hard on the body, and most cancer treatment regimens allow patients to take a break, known as a "chemo holiday" after completing a certain number of cycles. That hasn't been the case for men with advanced androgen-independent metastatic prostate cancer, because doctors have feared the cancer would become resistant to docetaxel, the drug of choice for this type of cancer. Patients with advanced prostate cancer typically continue chemo indefinitely, either until their side effects--which include nausea, fatigue, hair loss, and low blood cell counts--become too extreme to tolerate or the treatment stops working.
Patients in the study were able to take a break of 16 to 18 weeks and monitoring showed their PSA levels--a prime marker for prostate cancer--remained stable. Once they resumed treatment, tests showed that the majority were still responsive to treatment and hadn't lost any ground.
As you can imagine, patients are ecstatic at the news; popular blogger Joel T. Nowak greeted it with four exclamation points and a headline heralding "vacation time" for his fellow patients. The study's importance isn't just in the results, though they bring welcome relief to many very sick men. It's also exciting to see researchers look at ways to make treatment more humane when it seems that so many studies define success as survival no matter the cost.
A poignant question voiced frequently by both patients and family members is: When is it okay to stop or take a break from treatment? Beer's study and others like it show us the cancer research community is beginning to think about quality of life as a goal in itself. What do you think; would you rather your loved one continue treatment as long as he can tolerate it, or would you feel comfortable with his taking a break if it might allow him to feel better for awhile?
Image by Mike Martin Wong used under the Creative Commons attribution license.