Caring Currents
How to Keep Stroke Patients From Taking a Tumble
Last updated: May 26, 2008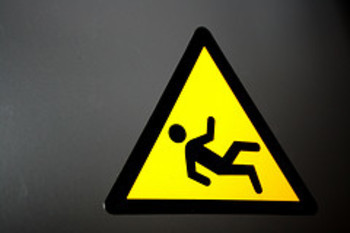 As National Stroke Awareness Month draws to a close, I bring you news from New Zealand researchers: Stroke patients are at a high risk for falling after leaving the hospital. In fact, people who've had strokes fall almost twice as often as those who haven't had strokes.
Published in this month's issue of Stroke magazine, the study revealed that more than a third of stroke survivors reported at least one fall within six months after a stroke. The researchers reported a number of other interesting findings, including:
Women were more likely than men to suffer an injury from falling.
People who had fallen during the year before a stroke were much more likely to fall after a stroke.
Depressed people were almost 1.5 times more likely to fall than those who weren't depressed.
According to the study's lead author Ngaire Kerse, "There is an opportunity to offer fall prevention strategies as part of the initial rehabilitation for stroke patients and as part of ongoing rehabilitation in the home." Some of these strategies might include:
Recommending exercise programs that emphasize lower leg strengthening and balance retraining. (As fellow Caring.com blogger Sarah Henry has noted, yoga is a great example of this type of exercise.)
Fall-proofing the home by installing handrails, improving lighting, removing obstacles, and clearing pathways.
Teaching family members about fall prevention.
What are some other strategies you've used to keep your parents on their feet? I'd love to hear your suggestions.
Image by flickr user hugo07 used under the Creative Commons attribution license.