Caring Currents
5 Things Caregivers Can Be Thankful for
Last updated: Nov 26, 2009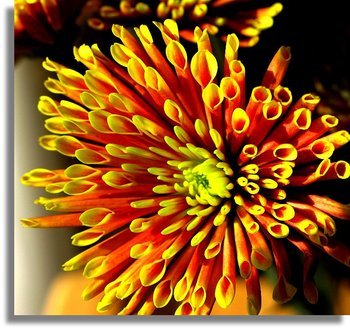 Last week I wrote about how to say thank you to a caregiver this Thanksgiving. Today, Thanksgiving Day, I thought I'd mention a few things caregivers themselves can feel grateful about.
Give thanks for the opportunity to serve. It's easy to dwell on the drudgery and stress of caregiving. Less obvious is the parallel reality: that it's a privilege to take care of someone in need. Nothing makes us feel more human.

Give thanks for the golden moments of connection. They're all the more meaningful when they're unexpected - that grateful smile when you help someone out of the car, the shared laugh at the absurdity of coping with incontinence or memory glitches, the whispered confidence that sneaks out like a gift, the big laughs when the two of you are sitting there reminiscing over hot chocolate.

Give thanks for modern health care. While we use it within a flawed system, it's breathtakingly expensive, and full of hassles and paperwork, medical care today is nevertheless better than any previous generation ever enjoyed.

Give thanks for caregiving camaraderie. Internet support groups are just one way caregivers can easily connect and unload. And goodness knows we all need a chance to unload!

Give thanks for landing in a caregiver role in an era when the words "cancer" and "dementia" are no longer whispered or shame-inducing. Instead, we have more information and insights on these conditions than anyone just a decade or two ago could have dreamed. And that makes life easier on all of us.
I also hope you're able to be giving thanks for somebody else doing all the cooking this year!
Happy Thanksgiving -- and while you're eating your pumpkin pie, promise me you'll think of at least three holiday to-dos that you can cut back on during the rest of the upcoming holidays, as a much-deserved gift to yourself.