Caring Currents
Quick Quiz: Should Your Parents Stay at Home or Move?
Last updated: May 20, 2008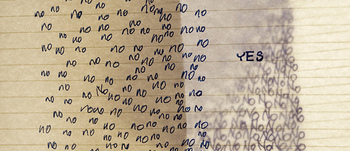 The majority of seniors want to live in their own homes as long as possible -- which, as a caregiver, can cause you a great deal of anxiety.
Are your parents taking their medication regularly? What if they fall down the stairs? Are they really able to take care of themselves in their own homes, or would they be better off in a retirement community?
If worries such as these are keeping you up at night -- and especially if you and your parents don't see eye to eye on the matter -- try this short (and entirely unscientific) quiz to help assess your parents' situation, and maybe alleviate some of your worries along the way:
Is their house clean and well-cared for, and are basic home-maintenance tasks getting done? yes/no
Can someone check in on your parents on a regular (preferably daily) basis? If not, are they willing to consider a Personal Emergency Response System or daily calling service? yes/no
Did they weather their most recent illness relatively well? Are they able to seek medical care when needed? yes/ no
Are activities of daily living (such as bathing, dressing and feeding themselves) getting more difficult? yes/ no
Are your parents becoming socially isolated?  (Lack of companionship can leave elderly people vulnerable to heart problems and other health conditions.) yes/no
If you answered mostly "no" to questions 1 through 3 and "yes" to questions 4 and 5, you may want to consider hiring a geriatric care manager to come out and evaluate your parents in their own home.
Care managers are trained to assess the safety of an elder's living situation, and help the whole family consider the options, from moving to a retirement community to making the home safer and more comfortable should your parents decide to stay.
Image by Flickr user *_Abhi_*, used through the Creative Commons attribution license.