Caring Currents
Yummy Soft Foods For Seniors
Last updated:
July 07, 2008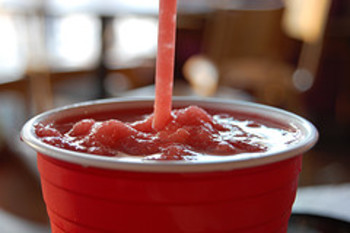 Summer fruits and vegetables are filling markets, which is a gold mine for seniors who can only eat soft foods. (Conditions that can affect chewing and swallowing include stroke, spinal cord or brain injuries, Parkinson's, Alzheimer's, and cancer.)
If you're caring for someone who's on a soft diet, summer brings an abundance of nutritious, mashable, blendable, juiceable, puréeable fresh produce -- at decent prices. Don't trust your ability to prepare soft meals? No worries. The other good news is that today's soft diet experience is far from those culinary dark ages of applesauce, pudding, and blah mashed potatoes.
What about zucchini pesto quiche, lime-strawberry slush, poached coconut-ginger salmon, orange scented carrot soup, or sherried beef sirloin tips? Recipes for these and many more yummy-sounding recipes are found in the growing body of soft diet cookbooks that take bland entirely out of the picture.
Take a look at these four books, which get great consumer reviews and include nutritional information and cooking tips. Sure, they cover summer treats like tropical fruit smoothies and fresh vegetable soups. But they're filled with four seasons worth of soft-dining pleasure.
Image from Flickr User poldavo under a Creative Commons attribution license.