Caring Currents
Social Security Increase: Will It Be Enough for Your Parent?
Last updated: Nov 01, 2008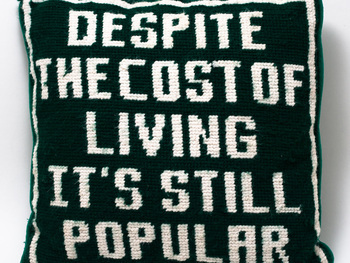 If your parents get Social Security, the government has some good news and some bad news for them.
The good news? They'll see a significant increase in their checks next year. The bad news? For many older people, the growing costs of heating their homes, gas for their car, and grocery bills means that their expenses may well still outstrip whatever extra money they see in next year's checks.
The federal government announced the 2009 Cost of Living Adjustment (COLA) for Social Security recipients earlier this month and said that it will raise benefits by 5.8 percent for the 55 million people reciving Social Security. The adjustment is meant to make sure that benefits keep pace with inflation and cost of living increases. This means the estimated average check next year will be $1,153, up $63 from last year, according to an article in US News, which estimates that most couples, where both are receiving benefits, will get about $1,876 next year.
But as many senior advocates have pointed out, even with that 5.8 percent increase, people are facing double digit increases in the cost of things like health care, energy, and food. Medicare Part D premiums alone will increase by 24 percent on average next year, according to the The Senior Citizens League, a senior advocacy group, while home heating oil will jump by 23 percent. "Seniors know that even the relatively large increase isn't nearly enough to shield them from costs skyrocketing by double digits," said Shannon Benton, executive director of the Senior Citizens League, in a statement.
Still, with the economy in the doldrums and economists debating whether we have already entered a recession, Social Security recipients can at least know that they are among the very few with a guaranteed raise next year.

Image by Flickr user Lungstruck, used under the Creative Commons Attribution License.