Caring Currents
Social Security Benefits: Getting Carded?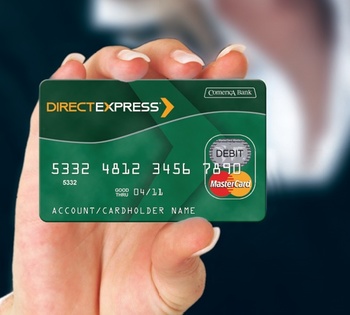 All Rights Reserved
Social Security recipients in 10 states can now get their monthly benefits loaded onto a pre-paid debit card, a change that will bring convenience -- but possibly new headaches, as well.
Previously, seniors could only get their money as paper checks mailed to their home or wired to their bank accounts via direct deposit,
Administered by Comerica Bank, the debit card will initially be available to people getting Social Security and Supplemental Security Income checks in Alabama, Arkansas, Florida, Georgia, Louisiana, Mississippi, North Carolina, Oklahoma, South Carolina, and Texas. It's expected to be rolled out across the country in coming months.
Known as the Direct Express Debit MasterCard, the new Social Security debit cards will initially be targeted at Social Security users without bank accounts (although it's assumed that if the program is successful and a money saver for the government, it will be expanded beyond this group to all Social Security users.) These seniors now face high check cashing fees, as well as the risk that their monthly check could be lost or stolen. Presumably, a debit card pre-loaded with their benefits would alleviate those problems.
But the cards come with not-so-obvious fees that may trip up first-time users, especially seniors who aren't familiar with debit cards or bank accounts. Here's what users should know before they sign up for the debit card:
Frequent trips to the ATM will add up: Direct Express users will be entitled to one free cash advance at a network ATM a month, and then will be hit with a 90 cent fee per cash advance after that (plus additional out of network ATM fees).
Monthly paper statements will cost another 75 cents a month.
Direct Express online bill pay is 50 cents per bill.
There are additional fees for using the card for purchases outside the U.S., cash advances out of the country, and card replacements.
At this point, if your parents are getting their checks via direct deposit, they should probably stick with that and not switch over to the debit cards because of the fees and hassles. But for people who wait for the postman to deliver their monthly check, the new debit card may be a better option.
What about your parents? Would they be interested in this kind of debit card? Would you feel secure with your parent using a debit card for their monthly expenses?
Image courtesy of Comerica Direct Express