Caring Currents
People With Dementia Need...People
Last updated: Sep 05, 2008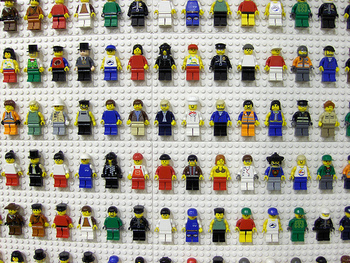 It's a chilling paradox: Dementia often causes a person to retreat socially, whether out of embarrassment, depression, or an inability to keep up. Yet a growing body of evidence says that social connectedness can slow mental decline.
Proof is mounting that social stimulation belongs right up there with mental stimulation and physical exercise as a tool to slow dementia. (Just this week, an Australian study in Journal of the American Medical Association reported that moderate exercise boosted cognition in people with memory problems more than medication.)
Connectedness is more than a "feel good" thing. Being chronically lonely disrupts basic human physiology, says John Cacioppo, a psychologist who's the lead researcher in a University of Chicago team which describes these findings in a new book, Loneliness: Human Nature and the Need for Social Connection. Loneliness slows cardiovascular blood flow. It leads to higher levels of cortisol (the stress hormone). It alters immunity, blood pressure, and sleep.
Finding "face time" and a sense of belonging are challenges for even healthy older people. If someone you love has dementia, you'll really need to step in to nudge toward this goal. Five ideas:
Hire an elder companion, if feasible. (Ask a personal care agency.) My father has one. Interestingly, he has no idea Mary Lou is there to look after him. (He's physically fine but requires someone around all the time.) He seems to simply accept her as part of my brother's household, in which he lives. She takes him bowling and out to lunch, and they play hours of cribbage.
Ask local volunteer organizations, Scout programs, or churches, about programs or people who can  do the same.
Invite old friends to visit. Your loved one may not have the wherewithal to initiate social calls, but still appreciate them. And old friends may be hanging back, unsure how to proceed. Make both sides happy. (One-on-one visits, spaced out, are less stressful and more rewarding than big parties.)
Make a list of the things your loved one likes or liked to do: Play cards? Shop? Visit the zoo? Ask her, ask her friends and relatives. Having a master list to refer to can give you ideas for outings when you're stumped for what to do. It can be a starting place to look for related activities you can modify. My dad can no longer drive himself to an alley or bowl in two leagues, for example--he can't even remember his scores anymore--but participating in a small, weekly "Swinging Seniors" team at a local alley with others who understand his condition is the highlight of his week.
Start small and see what happens. On Wednesday in Alzheimer's Reading Room, Robert De Marco shared the lovely story of deciding to take his mother out to eat. "One of the biggest problems I face as a caregiver is keeping my mother socialized," he says. They sat at the bar where it was more interactive. The dinners became an every-Friday event. Before long a group of "regulars" at the Banana Boat was chatting his mom up and made her "one of the gang." These strangers became such buddies that they took her out to a casino on her birthday. It never would have happened if he hadn't taken one small step in the place.
"Lego people" image by Flickr user Joe Shlabotnik, used under the Creative Commons attribution license.