Caring Currents
Solutions for Seniors Who Struggle to Get Enough Zzzs
Last updated: May 01, 2008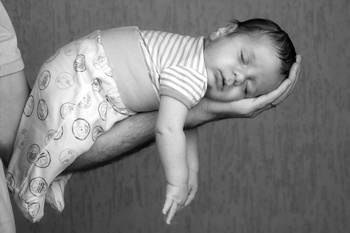 Whose parents don't complain about how hard it is to get a good night's rest? Despite the common misconception, trouble sleeping isn't part of healthy aging. America is a nation of restless sleepers and recent news accounts suggest the elderly are far from immune to sleep disorders.
Consider:
Around half of all adults aged 60 and older suffer from insomnia.
Sleep apnea affects almost 40 percent of adults and is more common among the elderly.
Restless legs syndrome keeps more than 20 percent of seniors awake at night.
Add to this list other factors such as illness, medications, and hormonal changes  -- not to mention the need for middle-of-the-night bathroom breaks -- and it's little wonder that anyone over 65 gets to visit the Land of Nod.
Sleep deprivation can take a heavy toll. It increases the risk of health problems such as diabetes, heart disease, and obesity, and a lack of sleep leaves older adults more likely to experience nighttime falls, depression, attention and memory difficulties -- not to mention waking up feeling plain old tired and grumpy.
The National Institute on Aging offers many measures that may help your parents get the slumber they need -- around seven to nine hours a night. A few may surprise you: For instance, make sure your parents get some natural light in the afternoon each day. And encourage them to exercise at regular times each day. An afternoon stroll may just help them sleep like a baby at night.
What strategies have you tried to help your parents catch more than 40 winks? A bedtime bath? A relaxing ritual like reading? An over-the-counter, natural, or prescription sleep aid? Send me your ideas and we'll share them here. Sweet dreams.
Image by Flickr user Marcuzzo used under the Creative Commons attribution license.