Caring Currents
Navigating Senior Care in a Bleak Economy: Part 1
Last updated: Jul 14, 2008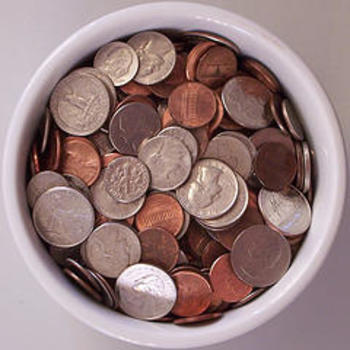 In recent weeks, I've written about how rising gas prices and food costs are affecting seniors. Now comes a report predicting even more far-reaching impacts on older folks from our rocky economy. I don't like harping on bad news, but for anyone caring for a senior, these realities are important to be aware of. Better to be prepared than caught off guard when, say, an Alzheimer's day-program closes or a hospice volunteer quits for a new placement that's closer to her home (less gas $$).
A survey by the National Association of Area Agencies on Aging (n4a) found that rising costs and reduced funding are forcing significant cuts in all kinds of senior services, including transportation, home caregivers, and meal-delivery. Low-income folks are hardest hit, but elders of all income levels can certainly be affected. What's more, the situation is expected to get worse.
The New York Times puts a human face on the report. The AARP blogged about it, and published a recent article on seniors putting off or coming out of retirement to pay bills. USA Today did its own survey on seniors and the economy, with similar results.
Pretty bleak, eh? Well, the other news -- and maybe I'm clouded by an optimistic nature (but I don't think so) -- is that the nation's network of senior services remains strong and committed. As the budget ax falls, efforts to find options, alternatives, and quick-saves to existing programs are building momentum.
The Area Agencies on Aging report is an open plea to Congress to increase funding for seniors. This could be a huge help for many programs. But what can you do on the homefront? Next week I'll explore ideas for navigating senior care in times of economic uncertainly.
Has this sagging economy affected you or someone you're caring for? If so, I'd like to know how.
Image courtesy of Flickr user Kevin under a Creative Commons attribution license.