Caring Currents
Senior Safety Net at Your Fingertips: Dial 2-1-1
Last updated: Aug 11, 2008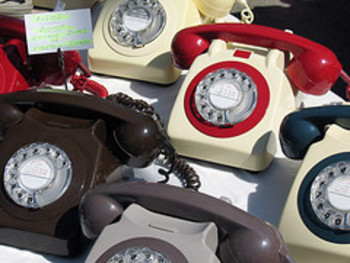 Need a home caregiver, senior transportation, respite care, adult day care, senior housing that won't leave a massive hole in the wallet? Need it now? I'm going to let you in on what I think may be one of this country's best secrets. And the thing is, it shouldn't be a secret at all. So picture me screaming this from a rooftop.
You've heard or 9-1-1 (emergencies) and 4-1-1 (directory assistance). Meet the newest member of the country's phone assistance services. 2-1-1 is a free, nonprofit national phone service that connects you to real people who provide local referrals to all kindsof social services, from housing, meals, and transportation to home caregivers and emergency medical care. "Support for older people," is one of 2-1-1's primary target areas. (Others include parents, kids, people with disabilities, the low-income.)
It's like a giant telephone safety net over the whole country. Or most of the country. Started in Atlanta about ten years ago, 2-1-1 now covers roughly 75 percent of the U.S., with new service areas popping up all the time. To see if it's available in your parents' area check this information.
2-1-1 is funded primarily by United Way, with local nonprofits and government agencies kicking in support. Local sources provide the referrals. I'm a self-confessed Internet junkie, getting most of my information on the web. But it's somehow comforting to know there's a telephone alternative -- especially for older people who aren't cozy with computers.
Image by Flickr user Dan Brady under a Creative Commons attribution license.