Caring Currents
7 Ways to Find Bargains in Senior Housing
Last updated: Jan 23, 2009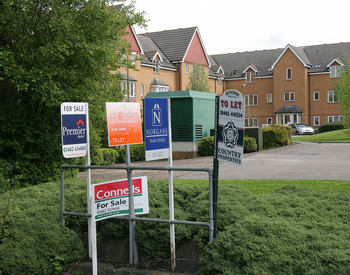 Newsflash: Thanks to a Fire Sale in senior housing, assisted living and other senior housing options might be more affordable than you think. In fact, spend some time bargain shopping and you might be able to save a lot of money.
A few months ago, news reports were filled with stories of older adults who couldn't sell their homes because of the market crash, making it impossible for them to realize their hopes of moving into retirement housing or assisted living facilities.
Recently,  an unexpected upside has resulted from this difficult situation; Senior housing facilities, facing rising vacancy rates and a smaller pool of applicants with ready cash, are discounting rooms, waiving deposits and membership fees, and even, in some cases, offering the initial month rent-free as move-in enticements.
In some hard-hit areas such as Florida, the result has been a "fire sale" atmosphere with vacancy rates that have risen as much as 20 to 30 percent. The discounts, special offers, and financing arrangements are enticing enough that many families who believed they couldn't afford senior housing might want to take another look.
Here, 7 ways bargain-savvy families can find senior housing discounts.
Ask about waiving or reducing deposits. It used to be standard for senior housing facilities to require large deposits, sometimes totalling as much as a year's worth of housing costs. No more -- many will waive or reduce such fees if you ask. According to senior housing expert Eve Stern's blog on the SnapforSeniors Website, some facilities are also offering "bridge loans" to seniors stuck waiting for their home to sell.
Inquire about deferring rent. Across the country, seniors are caught in a bind because they can't sell their homes, yet need those funds to pay for assisted living. To address this issue, facilities with high vacancy rates will defer or discount payment for the first six months.
Inquire if "community fees" are mandatory. They're supposed to be, of course, and facilities are cautious about advertising discounts because the members already living there paid them. But many facilities will now waive such fees if you ask. Smaller residential facilities may be more flexible on this point.
Ask about deferring entrance fees. The enormous entrance fees charged by continuing care retirement communities, which can come to hundreds of thousands of dollars, are meant to pay upfront for the health services that most seniors will need to access as they age. Many will now allow residents to move in now and defer such fees for up to six months. This can be a great strategy if you have a family member with a looming health issue and you want to get him settled in now before it worsens.
Inquire about "non-premium" rooms.  Many facilities have rooms that are less desirable for various reasons -- maybe they're a longer walk from the dining room, have courtyard rather than garden views, or don't have outside access. These rooms can be much less expensive, but they may not be the first ones you're shown. Be sure and ask about less expensive options.
Consider sharing a room. Some facilities offer "companion rates" for shared rooms, which can save a great deal of money. This may not be everyone's first choice, of course, but some single seniors find they enjoy not living alone once they explore this option.
Look further afield -- especially in areas harder-hit. In many parts of the country, some communities -- often farther-flung "exurbs" -- have been harder hit by the real estate downturn than others. Looking within a larger geographic radius may save your family a lot of money in the long term, even if it means slightly longer drives to visit. 
A lot has been written about seniors staying in their homes or moving in with their grown children because they can't sell their homes or afford senior housing. While these are both good options, they can also cause a lot of family stress and tension if they're not the solution everyone wants.
Discounts in senior housing might provide another solution to consider. Since this is an issue of great interest to our readers, let us know about any great money-saving housing tips your family has come up with.