Caring Currents
Senior Fraud Alert: Beware Financial Planners With Shady Credentials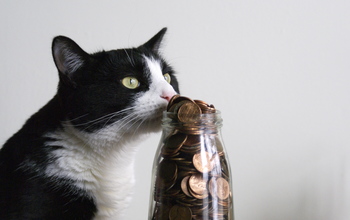 All Rights Reserved
I'll never forget the time my mom came home after a class at a local community center, announcing that she'd met this nice gentleman who was going to help her move her retirement account to a new company that would "pay much better." Luckily for both of us, my mom's account was managed by a trustworthy local advisor who, when she asked to move it, did some quick digging. I got the call, Mom and I had a talk, and all was well. I got lucky, because someone asked questions and knew to call me.
But in other households around the country, things aren't going so well.
Newly minted, self-styled financial advisors are setting up shop to take advantage of seniors, and they can be hard to spot. The trend is coming to light as several states, including Massachusetts, Minnesota, and New York, have big lawsuits pending over legitimate-sounding financial planning services marketed to seniors that are in reality scams. Many of these advisors work by setting up classes or group meetings at senior centers, assisted living facilities, or retirement homes, or offering classes at community centers. Some of them even get to know seniors at church.
It's important for you and your older family members to be on the alert for anyone trying to take charge of your retirement savings or investments who's not qualified and trustworthy. Here are some of the so-called "credentials" that have been turning up in the many investigations and lawsuits launched against senior scams. Avoid taking financial advice from anyone who introduces themselves as a:
"Certified elder planning specialist"
"Registered financial gerontologist"
"Certified retirement financial adviser"
"Certified senior adviser"
"Trust advisor"
"Senior estate planner"
According to financial fraud experts, these titles and similar ones can be obtained merely by taking a correspondence course, followed by a simple multiple choice exam. These courses are being offered all over the place, and the folks hanging out shingles don't necessarily know any more about financial planning than you do. And they may be a lot less honest!
The real title you want? Certified financial planner (CFP), a credential that requires years of study, difficult tests, and an extensive background check.
But the agents aren't the only ones to watch out for. Certain insurance companies are turning up over and over again in lawsuits around the country, accused of selling products to seniors that are completely wrong for them. In many cases, stories are emerging of companies rewarding agents for pushy sales tactics, such as "free lunch" seminars, aimed at vulnerable seniors. The companies most often named by investigators as engaging in questionable practices are:
Allianz Life
Old Mutual Financial Network
American Equity
Prime Capital Services
This doesn't mean that all policies issued by these companies are bad. (And it also doesn't mean that all policies issued by other companies are fine!) It just means that hearing one of these names might be a sign that you should ask more questions.
Keep in mind the best financial rule of thumb, which my parents reminded me of over and over: If it sounds too good to be true, it probably is.