Caring Currents
Second Opinions: 6 Tips to Seeking Alternative Advice
Last updated: Oct 08, 2008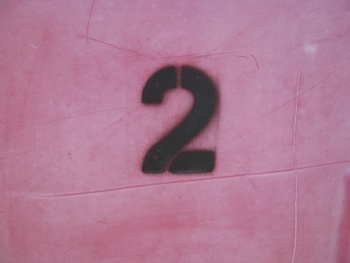 Last week I wrote about how a second medical opinion may have saved Lois De Domenico's life.
Plagued by overwhelming fatigue and drenching night sweats, Lois sensed something serious was up, even though her regular doctor couldn't figure out what was wrong. So she sought out another physician who diagnosed a rare form of tuberculosis, immediately hospitalized her, and started treating the stubborn disease that took a solid six months for the normally fit and active 80-year-old to completely shake.  Her word of warning: Follow your intuition and ask for another doctor's advice.
How to go about the business of seeking a second opinion? This week I've pulled together six simple strategies to get you going:
Make a good choice . Find a qualified physician through AMA's Doctor Finder and make sure the doctor is a board-certified specialist by checking credentials with the American Board of Medical Specialists . Ask local chapters of organizations that deal with the particular disease, whether it's cancer, diabetes, heart disease, or something else, for the names of nearby specialists. Check with family, friends, other health professionals, or university medical staff for recommendations in the specialty you seek. Those with  conditions similar to your family member -- and who are happy with their outcomes -- are especially worth approaching.
Find out what's covered by your family member's insurance. Most plans do allow for second opinions -- some even require it for certain procedures -- but it may prove worthwhile to go out of network and pay out-of-pocket to see a recommended specialist.
Get medical records.  Gather all relevant patient history, pathology, lab tests, reports, X-rays, and other medical scans from your family member's primary doctor yourself -- don't rely on the doctor's office to send them over -- and try to obtain them in advance of an appointment so the second-opinion doctor has a chance to review them before the visit.
Ask for a written report. You'll want to keep a file of all the opinions expressed by each of the doctors consulted. Don't assume that doctors communicate with each other about a patient's illness. Records and test results do fall through the cracks and that's when mistakes can be made or key data overlooked. Carry the file with you to medical appointments so that you'll have important medical information at your fingertips when you need it.
Keep an open mind. Allow doctor #2 to objectively assess the situation based on the evidence available, without you exerting any pressure to come up with something different from -- or the same as -- other doctors. Preconceived notions can get in the way of a fresh perspective, so check your agenda at the door.
 Coordinate with your family member's primary care doctor. Keeping track of conflicting opinions -- and making sense of them -- can get tricky. Solicit the help of your family member's primary care doctor by making clear you want her to act as a gatekeeper. Help the doctor stay on track by keeping her in the loop on visits to specialists, sending her test results and other written records, and following up on the phone for updates.
A San Diego Union-Tribune article offers additional commonsense tips on seeking a second opinion.
Do you have any further advice for others wanting a second opinion on what's ailing their family member?
Photo by Flickr user TheTruthAbout used under the Creative Commons Attribution license .