Caring Currents
Caregiving Marriages
Last updated: Oct 23, 2008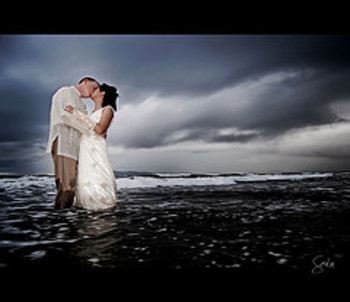 How is caring for a spouse different from caring for an elderly parent or other relative?
One obvious -- and enormous -- difference is that becoming a caretaker for your spouse creates a fundamental change in your primary relationship. If you have a good marriage, your spouse is your romantic partner, your soulmate, your constant companion, and your best friend. All this can be wiped out -- or dramatically altered -- by accident or serious illness. In recently published memoirs, two women describe what it means to "lose" the  husband they loved, and the steps they took to rebuild their lives and their relationships.
In her book, To Love What Is: A Marriage Transformed, Alix Kates Shulman writes about her husband, who was a vital 75-year-old until four years ago, when a fall left him with a disabling brain injury. The two first fell in love as teenagers, when they attended summer school at the same college, then reunited years later after both had weathered marriages, childrearing, and divorce. They had a rich, fulfilling life together -- until the night Scott fell nine feet from a sleeping loft. The fall left him with a brain injury that resembles advanced Alzheimer's disease. He has no short-term memory and can't be left alone or care for himself.
Shulman's narrative alternates between the story of Scott's accident and its aftermath, and flashbacks to  their courtship and marriage. This structure adds to the poignancy of Shulman's situation, because it reveals how central this relationship was to her life and how much she's lost.
The remarkable thing is that Shulman's story is sad, but it isn't miserable. She doesn't gloss over the difficulties -- or her own frustration and, at times, despair. But it's clear that her marriage remains at the center of her life, despite  Scott's disability, and as the title of the book indicates, she deeply loves him. She also cherishes her life away from her husband: her writing, her many interests, her friends and family.
Shulman refuses to assume the role of martyr, and I think this is what allows her to maintain her optimism and pleasure in life. Friends tell her she has the patience of a saint, but Shulman rejects this praise: "Those who see me as saintly assume that I've sacrificed my life for him, as a saint sacrifices hers for Christ. But I haven't -- nor could I, nor would I. As long as I can work and think, I have my life."
In An Uncertain Inheritance, a collection of essays on caretaking, writer Ann Harleman describes her painful decision to put her husband, who has multiple sclerosis, into a nursing home. To her surprise, Harlman found that stepping away from the caregiving role actually brought them closer. "Because I'm no longer his physical caregiver, I'm no longer implicated in his illness. His resentment of his body, his despair over his inability to command it, his shame -- these no longer extend to me. Because our bodies don't connect, our hearts can."
Of course, every caregiving situation is different, and each requires a delicate balance between the needs of the loved one and the caregiver. If the focus goes too far in either direction, someone is hurt. But. as these writers so powerfully demonstrate, whether you're caring for a spouse or a parent, looking after yourself is one of the most valuable -- and difficult -- things a caregiver can do.
Image by Flickr user Soul101 used under the Creative Commons Attribution license.