Caring Currents
Warning: Older Folks Losing Their Money to Scams and Fraud at Alarming Rates
Last updated: Mar 20, 2009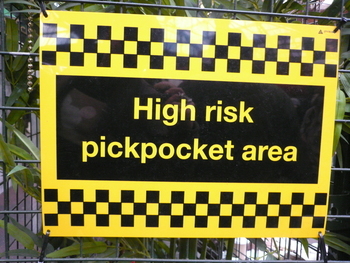 Is your parent or other family member losing money to fraud, scams, and questionable financial schemes? It's quite possible, according to a new report, which says financial fraud happens to older adults much more than most of us are aware of.
Financial abuse of older adults now totals more than $2.6 billion a year, and the number of victims may be as high as a million, according to new data from a nationwide research project. Even more shocking, most fraud is perpetrated by relatives or caregivers rather than by strangers, say the authors of Broken Trust: Elders, Family and Finances.
When older family members are bilked of funds, we tend not to talk about it. For every case that's reported, there are four to five more that aren't, says the report, which was published by the MetLife Mature Market Institute in conjunction with the National Committee for the Prevention of Elder Abuse and Virginia Polytechnic Institute. In addition, fraud-related costs such as investigations, legal fees, social services, lost income and assets reach tens of millions of dollars every year. The true number of elder abuse victims is such a mystery that the 2006 Survey of State Adult Protective Services estimated the number of victims could range from 100,000 to 1 million a year.
Financial abuse of older adults is a fast-growing trend thanks to factors such as the overall aging of the population, their relative wealth, changes in family structure, and the availability of technology, says author Sandra Timmermann.
Here, in no particular order, are some of the kinds of scams, fraud, and financial abuse to be aware of:
Coupon fraud
Telemarketing or mail fraud
Repair and contracting scams
"Sweetheart scams," in which an older adult is defrauded by a so-called romantic partner
False or fraudulent loans or insurance products
Investment scams
Abuse of powers by a guardian or someone with power of attorney
Fraudulent account access or identity theft
Outright theft of belongings, particularly jewelry 10.Internet data theft ("phishing")
The study found that family members, friends, and caregivers may be led to steal from or defraud older relatives because of drug and alcohol problems, unemployment problems, or a sense of entitlement.
Here are some of the most common signs of elder abuse to watch for:
"¢ Isolation from other family members or friends
"¢ Anxiety about finances
"¢ Signs that an older relative is intimidated or fearful of a caregiver
"¢ New "best friends" or a new romantic partner who seems inappropriate or comes out of nowhere
"¢ Missing belongings
"¢ Unusual bank withdrawals or purchases of insurance, investments, or other financial products
If you've encountered financial abuse, scams, or fraud, we have answers about what to do.