Caring Currents
How Family Caregiving Can Save You Money on Your Taxes
Last updated: Oct 19, 2009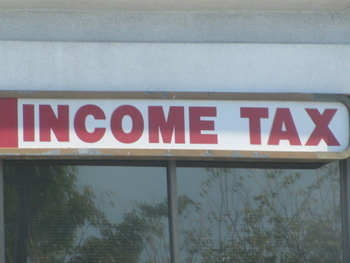 If you care for an aging family member, I'm guessing I don't have to point out to you the parallel with raising children. There's a reason we're called the "sandwich generation" -- we're the peanut butter and jelly holding together two pieces of bread: our children and our aging parents. But I bet you might not realize that many of the tax breaks we receive from the government for childrearing are available in similar form for taking care of our aging relatives.
Here's a rundown of how your status as a family caregiver might earn you some breaks at tax time:
1. Take advantage of income tax breaks available to caregivers. The one I hear about most from my friends in this situation is the ability to claim a parent as a dependent on your taxes. The criteria for doing this? You must have provided more than half of your parent's total support for the calendar year. Also, your parent's gross annual income has to be below $3500. But that's $3500 in addition to social security -- social security isn't counted. If your parent doesn't have a pension and his primary income is social security, you may well qualify.
For you as the caregiver, the tax savings can be significant; this year one exemption allows you to reduce your taxable income by $3500. If you're in the 25 percent tax bracket, that would mean you'd cut your taxes by $600-$900.
To calculate if you provided more than half of your parent or other family member's support, you have to first determine his or her total cost of living, including the value of housing, utilities, food, and out-of-pocket medical expenses.
2. Set up a multiple support agreement.
What if you and your siblings are sharing the care for an aging parent or other relative? In that case, the law offers something called a Multiple-Support Agreement, also known as a Form 2120. Everyone who's financially contributing to the aging family member's support must sign the form and submit it with their tax return. Once you do this, if you meet four basic criteria, you can receive a tax exemption for the dependent. They are:
"¢ You pay more than 10 percent of the dependent family member's support
"¢ The amount paid by you and others totals more than half the family member's financial support
"¢ Each contributor could have claimed the exemption, except that each gave less than one half of the total financial support
"¢ Each contributor who paid more than 10 percent of the support agrees that you can take the tax exemption on your return
In other words, what's happening here is that you and your sibs share care and financial support of your parent or other family member, but you all agree that you -- because of your role as primary caregiver -- get to claim her as a dependent.
2. Set up a flexible spending account.
Many caregivers I talked to recommended FSAs, as they're called. These are an employee benefit provided by many companies; talk to your HR department to find out if your company has one. If so, what you do is estimate how much money you're spending on your parent's medical and other expenses. (Remember to count eyeglasses, dental care, medications, and pharmacy supplies.) You then have this money pulled out of your paycheck before taxes, so the money is tax-free, and you can use it to reimburse yourself for expenses.
3. Claim all possible expenses on your taxes.
You'd be amazed what's deductible if you read the fine print carefully. In many cases, not only are medical expenses for you and your dependents (including your parent) deductible, so is the travel expense to get to the appointment, either as a per mile driving charge plus parking and tolls, or as cab fare. According to the IRS, medical travel expenses are a deductible expense "when anyone accompanies an individual for medical care who is unable to travel alone." Sound like your situation? There you go. According to the IRS, you can also claim medical expenses for anyone you claim as a dependent who's in a nursing home or retirement home.To find out more about tax issues, consult a tax professional or go to the IRS website.
4. Get professional help. The only problem is, figuring out what you can claim and how to claim it is complicated stuff. It's almost certainly worthwhile to get professional help with your taxes if you're in a caregiving situation; you'll benefit from the expertise to save enough that it should more than cover the tax preparer's fees.