Caring Currents
Save on Seniors' Grocery Bills (and More) Online
Last updated: Nov 24, 2008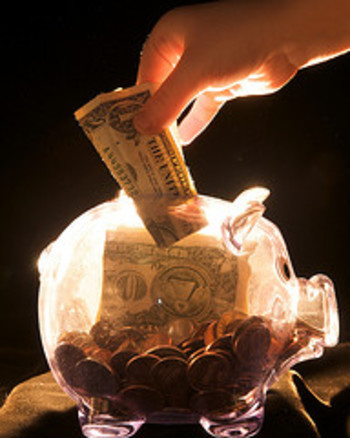 Need some useful advice on how to cut costs on groceries and other household items of special interest to seniors? Who doesn't, right?
It turns out there are several legitimate "shopping" websites that do the coupon-clipping, deal scanning, price-comparing work for you, offering one-stop shops for savings. I'm talking about above-board, real deal sites that stand out from the questionable, cheesy river of web pages claiming they'll save (or make) you money.
The man behind this advice is Joe Ridout, who works for Consumer Action, a national nonprofit. Ridout was recently interviewed on NPR's Talk of the Nation on a segment called How to Have Festive (Yet Frugal) Holidays. I talked to Joe the other day to pick his brain a little more. 
Here goes. I'll call this:  Joe-the-Consumer-Guy's Guide to Good Family Shopping Websites
Joe differentiates between two basic kinds of sites: "coupon" and "deal." Coupon sites provide discount coupons you can print out and take to stores, and promotional codes for on-line shopping discounts. Deal sites offer a mix of advice and information on sales, promotions, and prices, often linking you with product or store websites, and sometimes including coupons. Joe's list is short because he's picky.
Coupon Sites:
Thegrocerygame.com. Enter your zip code and thegrocerygame gives you current coupons for stores in your area, plus information on local sales and promotions. This is a membership site, costing about $5 a month. Joes says it's well worth it (paying for itself) for regular shopping, but not for buying occasional items.
Couponmom.com. Similar to the grocery game, but less localized, this site provides coupons, on-line promotional codes, and information on specials and deals. It's free.
Retailmenot.com. Site users review coupon and promotional codes and rate them.
Deal Sites:  
Fatwallet.com. Price comparisons, cash-back deals, discounts, and sales, plus some coupons and community forums.
Slickdeals.net. Price comparisons, store ratings, deal alerts, discussions, discounts, and sales, plus some coupons.
Shopping nuggets of wisdom:
Avoid being lured by screens glistening with words like "Deep Discount," "Price Cut," "Big Savings" -- on these or any sites. Shop wisely. Look for what you or the person in your care really needs or wants, so you don't end up with a bunch of useless junk.
Read the small print, especially in store or manufacturer discount offers, as many of them are filled with restrictions on what you can buy and when.
My three cents: I goofed around on all of these sites before writing this, and it takes a while to figure them out. But I definitely saw some deals my own family can use.
Photo by Flickr user ken + under a Creative Commons attribution license.