Caring Currents
Look Online for Hundreds of Ways to Save Money
Last updated: Oct 10, 2008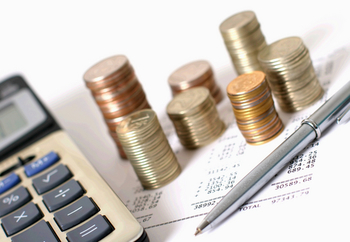 As the financial crisis shows no signs of slowing down and threats of recession loom, finance bloggers are addressing this challenging time by brainstorming ways to save money and free up cash.
If you or someone you're caring for is watching in horror as 401k and investment accounts shed their value, you may be pondering these same questions: How do I cut back on my spending to stretch the resources I still have? What are some ways to make money as savings dwindle? Finance and consumer sites like The Consumerist, MSN Money, Lifehacker, and FreeMoneyFinance, among many others, are answering these questions with lists of money-saving tips and ideas.
There's some overlap among the many articles, so here's a rundown of some of the best and most popular ideas:
Money Savers
Balance your checkbook and review all credit card statements and medical bills for errors.
Don't be afraid to ask for senior or auto club discounts at restaurants, amusement parks, or travel destinations, among many other places.
Stop buying and drinking bottled water.
Never grocery shop when you're hungry, buy in bulk when possible, and always take a shopping list.
Pay your bills on time to avoid late fees.
Use your own bank's ATM to avoid out-of-network ATM fees.
For entertainment, look for free concerts and matinees, or rent a movie instead of going out.
Get a rewards credit card.
Pay your insurance annually instead of monthly or quarterly -- most insurance companies give a discount for up-front payments.
Quit smoking for fast money savings and long-term reduced medical costs.
Skip Starbucks and make coffee at home.
Investigate higher-deductible insurance policies with lower premiums.
Comparison-shop for the cheapest mutual funds with the lowest fees.
Downgrade from premium gas -- most cars don't need it.
Buy used items whenever possible: Hit up used book stores, thrift shops, and eBay for purchases.
The list goes on and on. For many more ideas -- and more specific ways to cut back on financial, grocery, auto, and energy bills, take a look at these articles:
Image by Flickr user Think Panama, used under the Creative Commons Attribution License.