Caring Currents
Sandwich Generation "Massively Stressed"
Last updated: Apr 07, 2008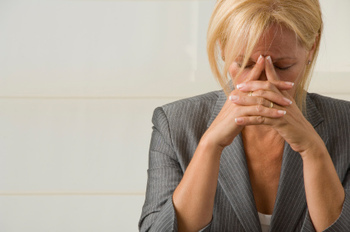 The National Association of Social Workers had released a study finding that the 42 million "sandwich generation" women in America are "massively stressed" by the pressures of caring for children and aging parents. Three-quarters of those surveyed said they were ill-prepared to deal with the financial cost of elder care, and two-thirds had underestimated the financial, emotional and physical toll of providing care.Nearly half had delayed getting help because of superwoman syndrome -- the feeling we should be able to handle things on our own, no matter how hard it gets. Researchers asked some of the caregivers to keep journals , and the entries on asking for help -- or not -- were among the most poignant:"This is a hard area for me. Usually I do it myself and then get angry. I am trying to learn to ask for help before the boiling point."The study struck a chord in the blogosphere. Blogger Emily coined the term Open-Faced Sandwich to describe women like herself -- caring for parents but without children of her own, and wondering, along with her husband, "who would be that person to take care of us if we were too frail to take care of one another?"On Mommywarriors.com , the study unleashed a flood of comments from other sandwiched women who poured out their own truths: they are struggling, they do need help, and need to connect to other women facing the same challenges. It made me wonder how many of you are "sandwiched" and could use a moment to connect with each other. Anyone out there keeping a journal--or just jotting down your frustrations on a nursing home napkin--and willing to share a few sentences, in the name of breaking down the "superwoman" myth for another mother/daughter/caregiver nearing the breaking point?
Image by Flickr user Meyshanworld , used under the Creative Commons attribution licence.