Caring Currents
Sandwich Generation: Dispatches Part 2
Last updated: Aug 28, 2008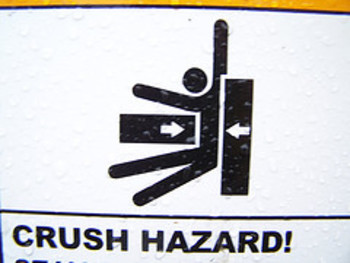 Earlier this week I wrote about my friend Polly, a member of the so-called Sandwich Generation -- Baby Boomers caring for young children and aging parents at the same time. Add a career to the mix -- in Polly's case, a partnership in a busy law practice -- and the sandwich gets even more difficult to manage.
During her father's terminal illness, Polly would frequently finish a hectic week at work in the Bay Area and spend the weekend in San Diego at her parents' house. "One of my most vivid memories of that period was waiting in the security line at the airport, talking to my son on the phone and sobbing," she says.
Polly's story reflects the wear and tear that caring for elderly relatives takes on those in the Sandwich Generation -- and on their families and colleagues as well. During her father's illness, Polly missed her kids' school events, family outings, and the simple daily rituals that hold a family together.
At work, even when she was in the office, Polly says she was more distracted and disorganized than she'd ever been before. "My colleagues had to cover for me a lot," she recalls. "They knew it was temporary, and that I'll do the same for them when the time comes." (As Polly herself points out, her jobs gives her more freedom to take time off and work remotely than many working caregivers are allowed.)
During her father's illness, then, Polly was able to manage through sheer force of will, and with the help of a patchwork of family and community support systems. But after he died, when she was helping her 92-year-old mother and coming to terms with the loss of her father, Polly found that her usual coping strategies didn't work, and she slipped into a depression.
At that point, Polly had to lean on her husband, Mitchell, even harder: "I let him know that I couldn't be the rock anymore, that I wasn't invincible," she says. "And he really came through for me."
But the process wasn't seamless -- or easy. Mitchell had already spent months holding down the fort in San Francisco, while Polly flew back and forth to San Diego. Now Polly was home, but she still needed Mitchell's help in a variety of practical ways. She also needed him to simply listen and let her talk and cry as much as she needed to.
As Polly's story demonstrates, caring for elderly relatives can put a tremendous strain on adult children and the people who love them. Experts agree that it's important for caregivers to protect their relationships with spouses, children, and friends.
Some ideas that can help:
Awareness. It's easy to lose sight of everything else when you're caregiving, but try not to take your partner or other family members for granted, or put important family issues on hold.
Therapy. When you become a caregiver, there's an immediate increase in stress on the entire family. Either individual or family counseling, or participation in a caregiver support group, can help families absorb this new pressure and work together.
Family time. No matter how busy you are with caregiving duties, it's important to make regular family time -- whether it's a sit down meal a few times a week or an occasional weekend getaway with your partner.
Communication. Be sure to check in regularly with your spouse and other family members. Consider a regular family meeting so everyone can air concerns and discuss practical issues.
Image by Flickr user eightprime under the Creative Commons attribution license.