Caring Currents
Sandwich Generation: Dispatches From the Front
Last updated: Aug 25, 2008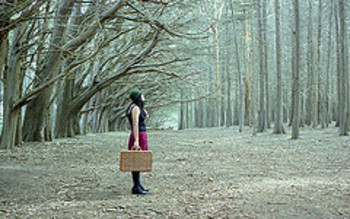 "When people talk about the 'Sandwich Generation,' they always mention the practical problems," my friend Polly told me. "But it was the emotional issues that stopped me in my tracks."
Over the last couple of years, Polly has had her share of both. The practical issues became daunting last year after she learned that her father's prostate cancer had metastasized, and his body was riddled with disease. Her parents live in Southern California; she lives in the Bay Area with her husband and two children and is a partner in a busy law practice. Visiting her parents required an airplane flight, and it also meant time away from work and her family.
Polly's 90-year-old father died last fall, after six punishing months. He was in pain much of the time, and while painkillers brought some relief, they also caused him to hallucinate and to lash out at those around him.
Polly made numerous trips to her parents' home during her father's illness, and she's grateful she was able to spend so much time with him before he died. But being in "the sandwich" means constant trade offs: She regrets letting things slide at home and at work, where she still hasn't caught up. She also frets that her sister, who lives near her parents, had to do so much of the caregiving. "Everyone needed me, and there wasn't enough of me to go around," Polly says.
Guilt is part of the job description for members of the Sandwich Generation. In Polly's case, her father's illness and death unleashed a bewildering tide of other emotions as well. After several months of depression, she decided to see a therapist.
"It was a terrible way to get there, but it turned out to be the best thing I've done for myself in a long, long time," says Polly. Her therapist, who specializes in women and midlife issues, helped her come to terms with this new stage of life. "I lost my dad at the same time my son was leaving for college, and my daughter was becoming a young woman. I was so busy caring for everyone else that I'd lost track of myself."
Polly advises those in her situation to get as much support as possible -- either from a therapist, a support group, or from friends who've had the same experience. When you're used to doing it all, she says, it can be hard to ask for help, but it can also strengthen your relationships.
Nine months after her father's death, Polly is doing better -- she's able to focus at work again and to savor this summer's vacation with her husband and children. Still, she makes it clear that losing a beloved parent turns your world inside out, even if it's a life passage most of us will share. "It doesn't matter whether they're 70 or 90, or how much you expect it," she says. "When it's your parent, you're never really prepared."
Image by Flickr user Michelle Gibson, under the Creative Commons attribution licence.