Caring Currents
Families Could Save Hundreds of $$$ By Choosing the Right Medicare Drug Plan
Last updated: Mar 18, 2009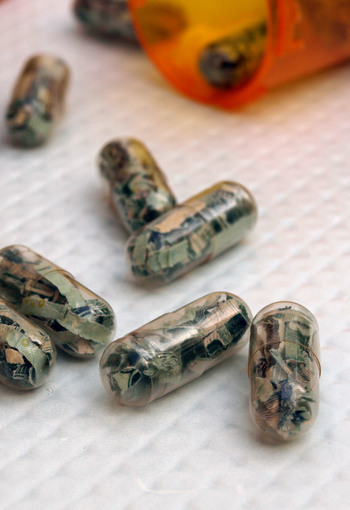 Confused by the number of Medicare prescription drug plans available, seniors are choosing the wrong drug plans and costing themselves hundreds of dollars a year in the process. So concludes a report released on Friday by the Kaiser Family Foundation. In their report, Choosing a Medicare Part D Plan: Are Medicare Beneficiaries Choosing Low-Cost Plans? authors Jonathan Gruber of MIT and Tricia Neuman of the Kaiser Family Foundation's Medicare Policy Project reviewed pharmacy data and found that seniors could, on average, save more than $500 by choosing the plan best suited to their needs. However the study found that just 6 percent of all seniors opted for the lowest-cost plan in their area.
What's the problem? Apparently, the authors say, seniors are paying too much attention to the cost of premiums and not enough attention to the cost of co-pays and other out-of-pocket costs. The result is what my mother used to call being "penny wise and pound foolish" -- you save money upfront but at the end of the year have spent more because of the additional costs each time you fill a prescription.
Since 2006 when the regulations changed, Medicare recipients have had the opportunity to choose between a large number of different prescription drug plans under the Medicare Part D prescription drug benefit. In some states, there are more than 50 plans!
The result is that many folks are so confused by the options and the complexity of the comparison and selection process that they either give up and stay with the plan they originally had, or choose a plan based on low upfront premium costs rather than looking at how it will work for their needs.
Luckily, there are some good clear guidelines about how to choose a Medicare Part D program that fits your needs. And the time to do so is right now -- the open enrollment period ends March 31st. After that you're locked into your choice for the rest of 2009.
So listen up; here's how to choose the right Medicare Part D prescription drug plan for you or someone else.
Nursing home residents have more flexibility than others in making changes to Medicare Part D coverage. Instead of once a year, those who reside in a nursing home can switch plans up to once a month. So any time a subscriber receives new prescriptions, it's a good idea to check if the new drugs would be better covered under a different plan. If so, it's possible to [switch with no penalty] (https://www.caring.com/questions/how-do-i-find-a-medicare-part-d-plan-that-covers-nursing ) and reap big savings.